Hawaii is my favorite place to snorkel. It is a snorkeler's paradise with its crystal-clear waters, vibrant marine life, and beautiful coral reefs. Here are some of the best places to snorkel in Hawaii: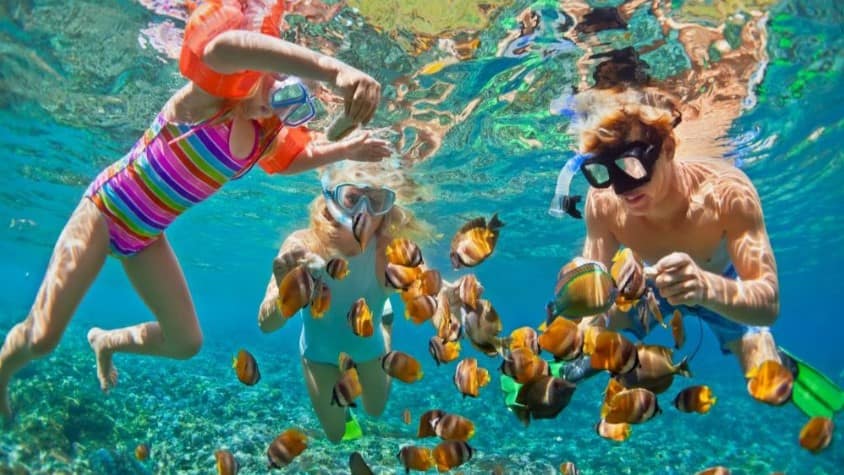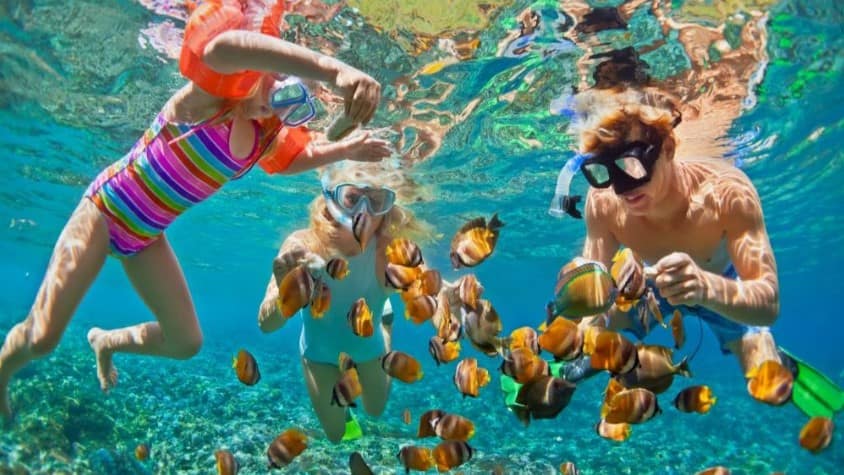 Hanauma Bay, Oahu: One of the most popular snorkeling spots in Hawaii, Hanauma Bay is a protected marine life conservation area. It boasts a diverse range of colorful fish and calm waters, making it ideal for beginners and families.
Molokini Crater, Maui: This partially submerged volcanic crater off the coast of Maui offers excellent visibility and a chance to encounter various marine species, including tropical fish, rays, and even sea turtles.
Kealakekua Bay, Big Island: Known for its pristine waters and marine sanctuary, Kealakekua Bay is a great spot to see an abundance of marine life, including spinner dolphins and the occasional humpback whale (during the winter months).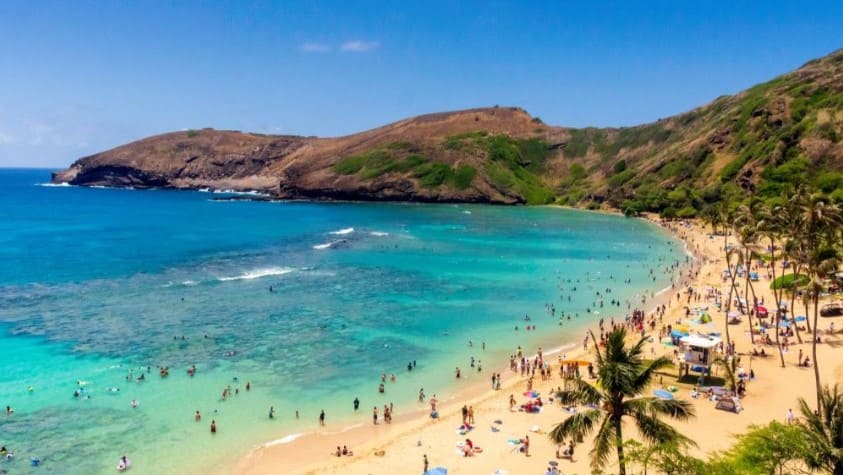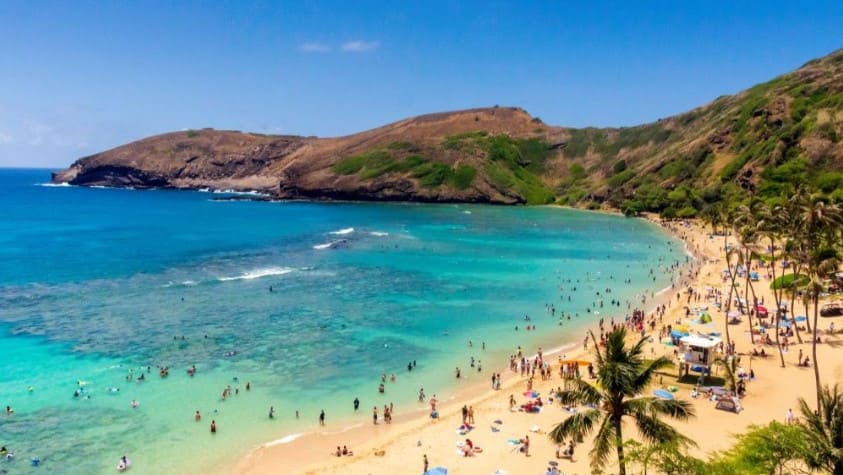 Kapalua Bay, Maui: This sheltered bay is perfect for snorkelers of all levels. The calm waters provide a clear view of colorful coral formations and a variety of tropical fish.
Kaanapali Beach, Maui: Located on Maui's west coast, Kaanapali Beach offers excellent snorkeling opportunities, with a chance to spot green sea turtles and eagle rays.
Tunnels Beach, Kauai: With its underwater lava tubes and diverse marine life, Tunnels Beach on the north shore of Kauai is a favorite among experienced snorkelers.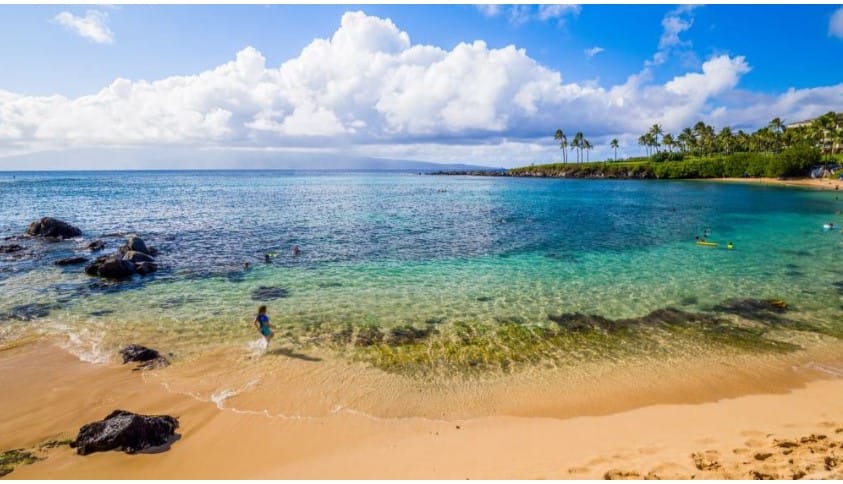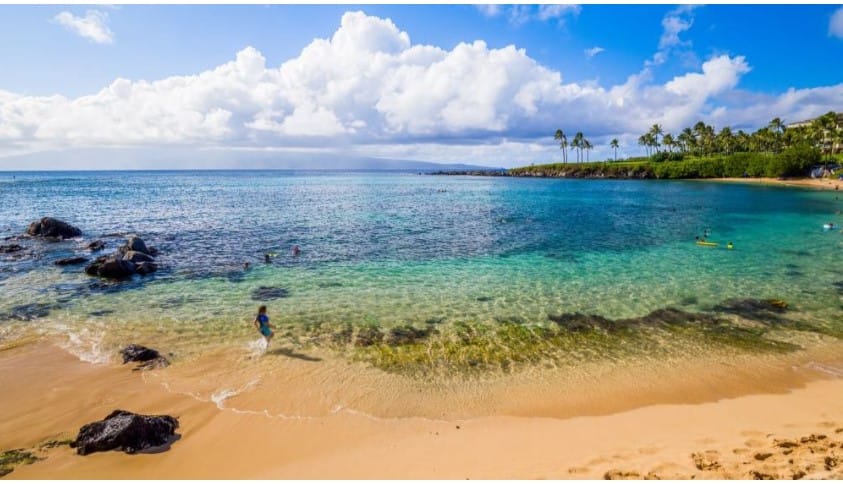 Ke'e Beach, Kauai: Another fantastic snorkeling spot on Kauai, Ke'e Beach, offers a protected lagoon with an array of colorful fish and coral.
Kahaluu Beach Park, Big Island: This beach on the Big Island is known for its calm waters, making it an excellent location for snorkeling and observing Hawaii's marine life up close.
Napili Bay, Maui: Napili Bay is a smaller, quieter beach that offers good snorkeling conditions and often features sea turtles swimming close to the shore.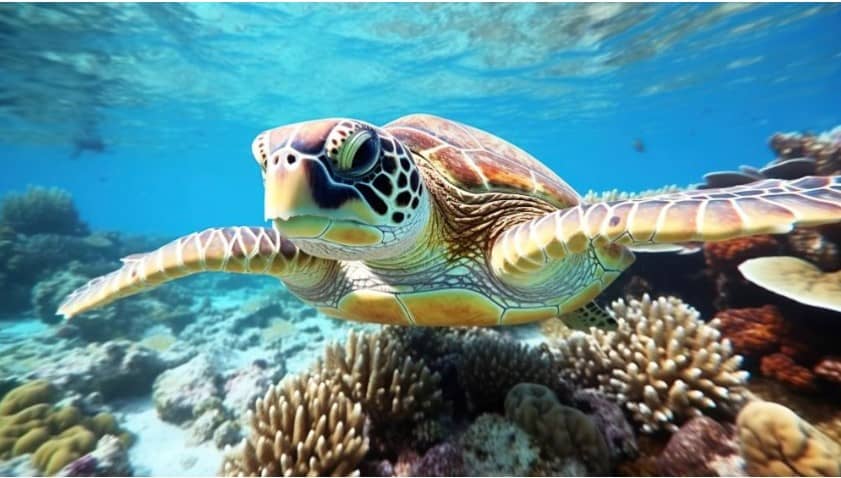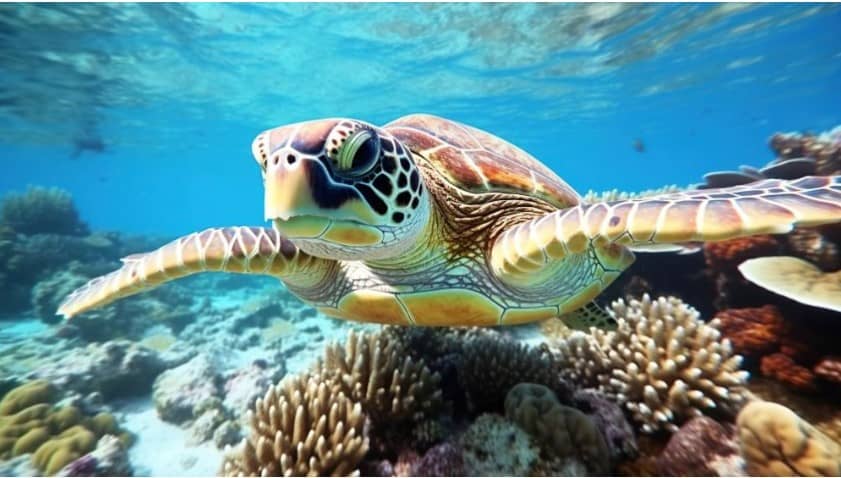 Lanikai Beach, Oahu: While known for its soft, powdery sand, Lanikai Beach also has some decent snorkeling opportunities, especially during calm conditions.
Remember to always snorkel responsibly by respecting the marine life and coral reefs. Be mindful of your impact on the environment and avoid touching or disturbing the creatures you encounter.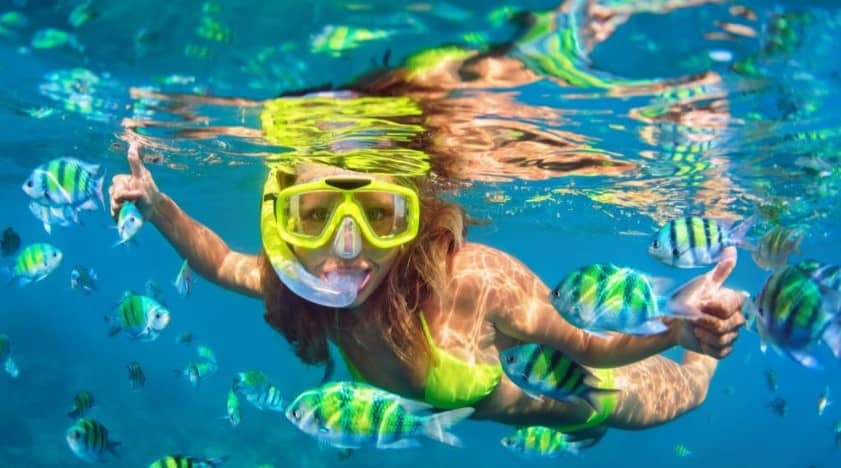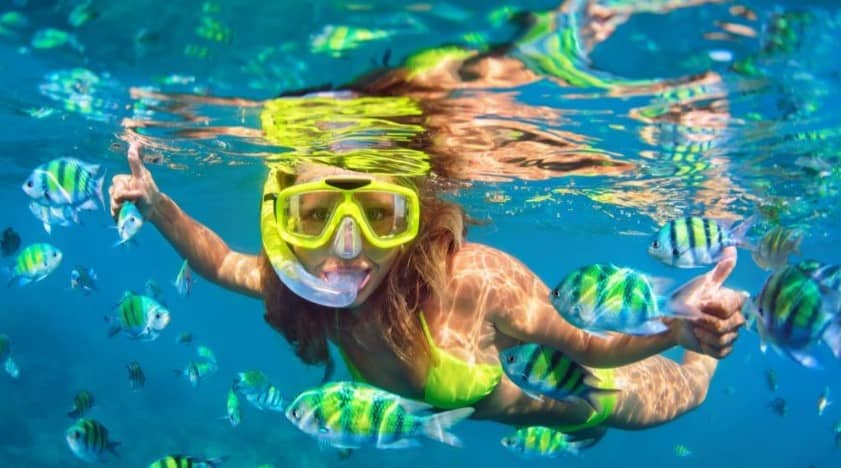 ​​Dreaming of your next Hawaiian vacation or beyond? I would love to help you design the perfect land or sea experience for your family! Click here to schedule a "Let's Get Acquainted Session" with me so we can start planning your family's next great adventure.