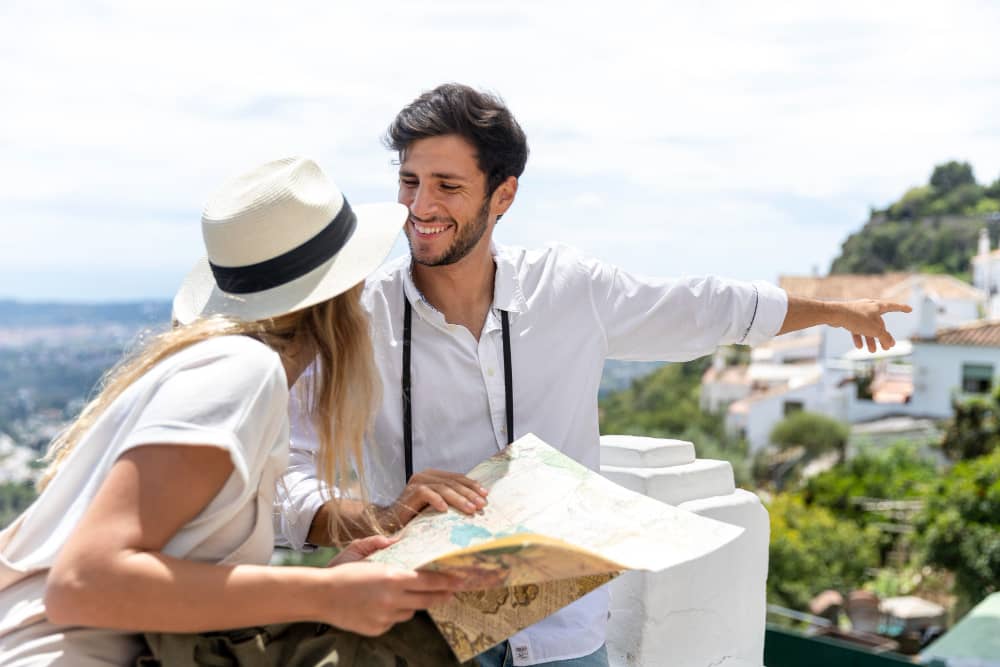 5 Tips for Finding Your Dream Southwest Vacation Package
Plan your perfect Southwest getaway with 5 essential tips for finding the ideal vacation package. Uncover amazing travel experiences today!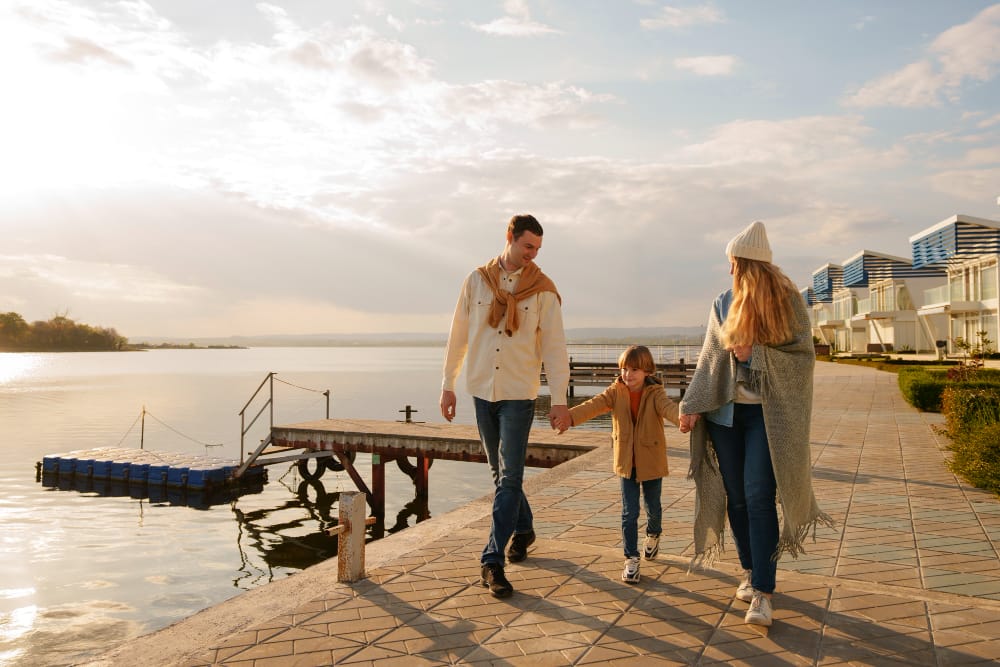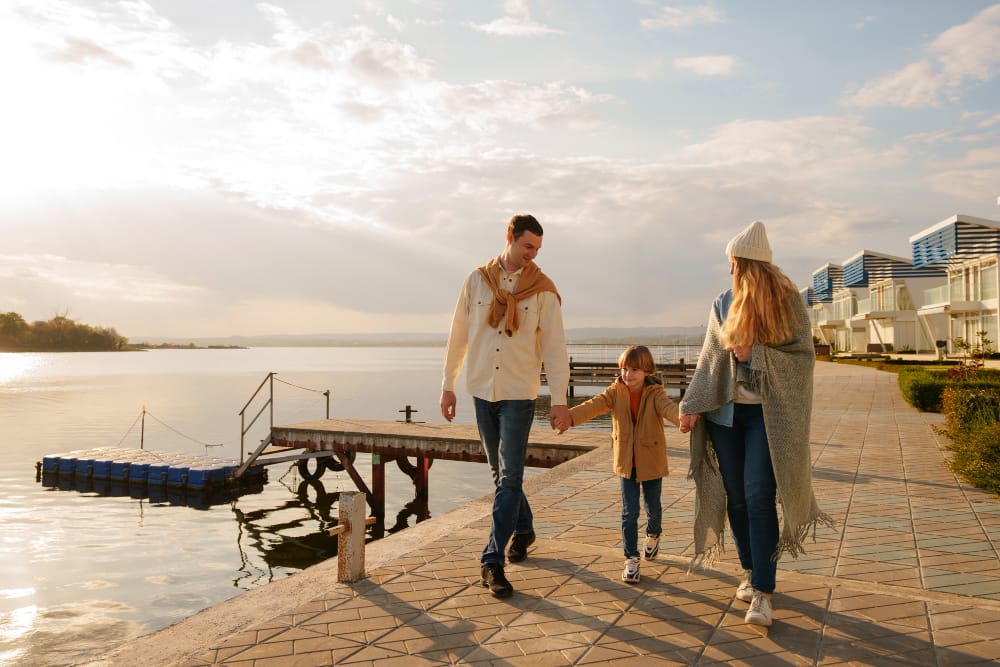 Experience the Charm of the Midwest with an Illinois Family Vacation
Discover the heart of the Midwest on your Illinois family vacation. Explore scenic wonders, history, and adventure in this charming destination.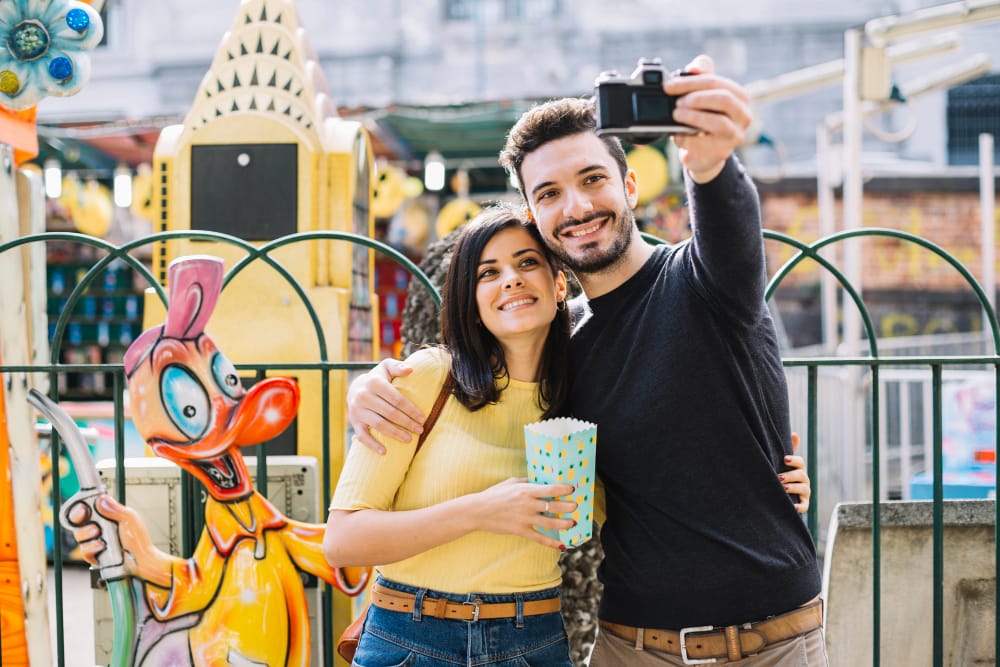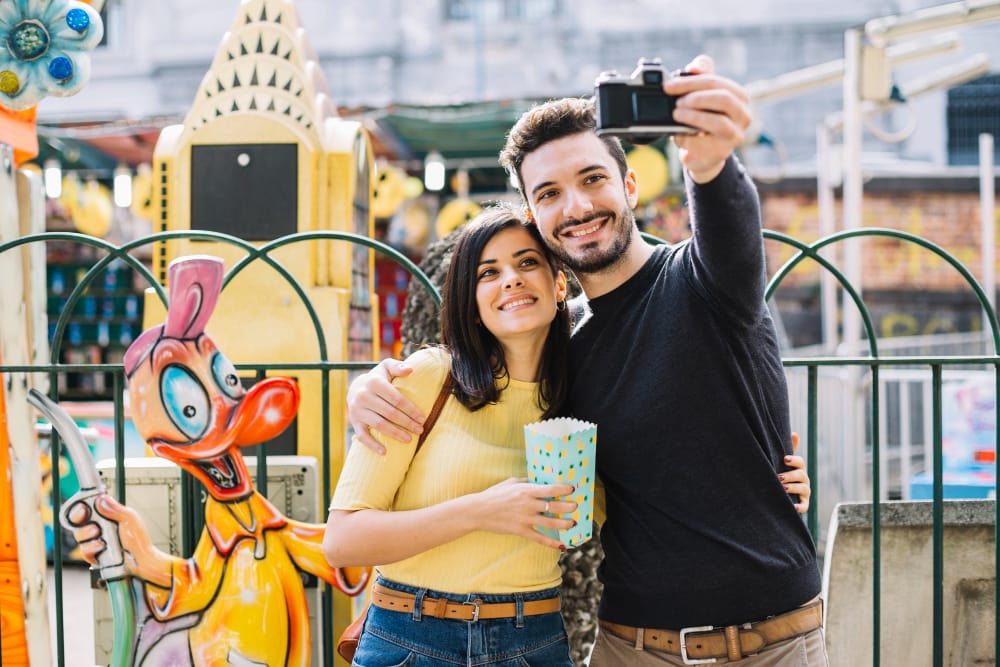 Ultimate Family Getaway: Top-Rated Hotels in Orlando Near Disney
Discover the best hotels in Orlando near Disney World for the ultimate family getaway. Book your magical stay today and create lasting memories.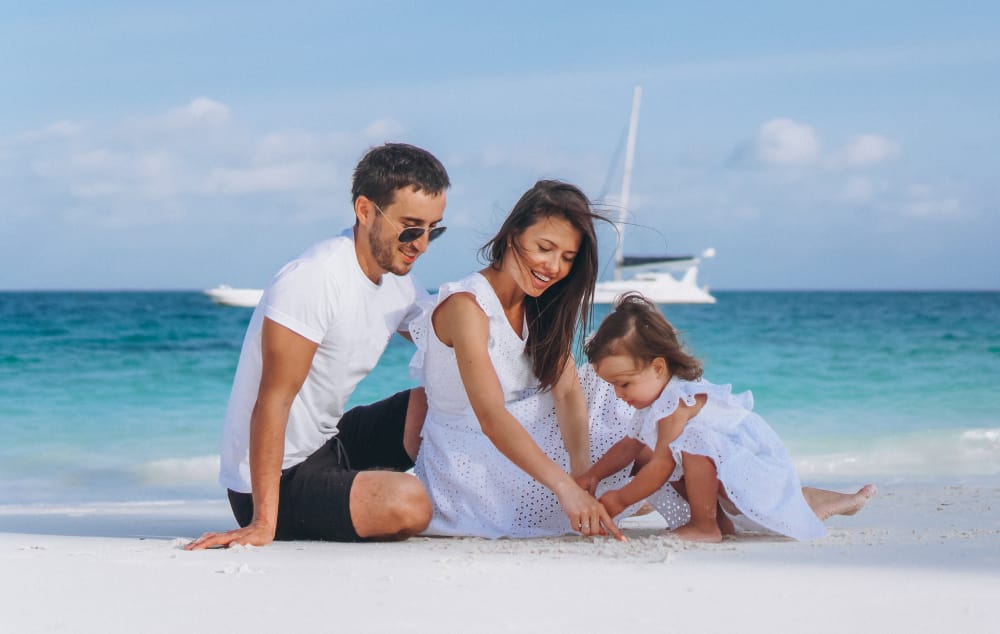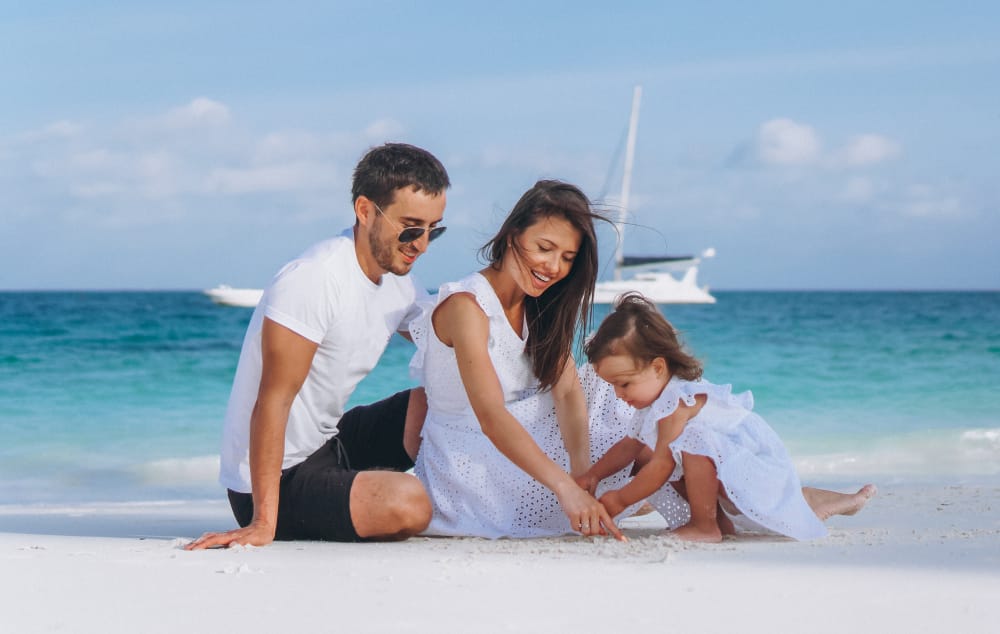 Hawaii Family Vacations: Unforgettable Moments in Paradise
Create lasting memories on Hawaii family vacations. Discover pristine beaches, lush landscapes, and thrilling activities in this tropical paradise.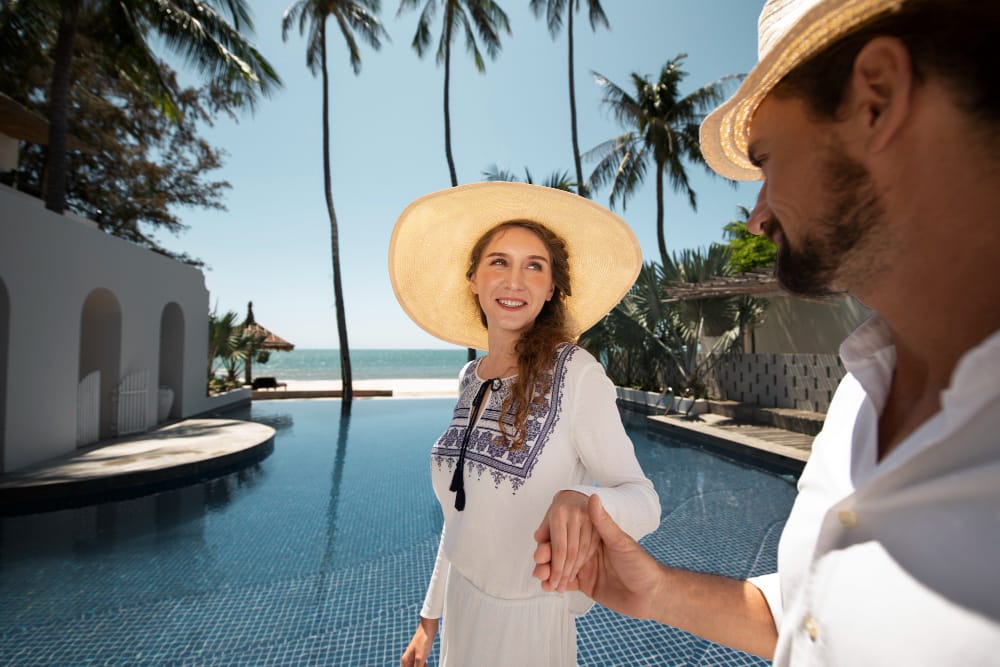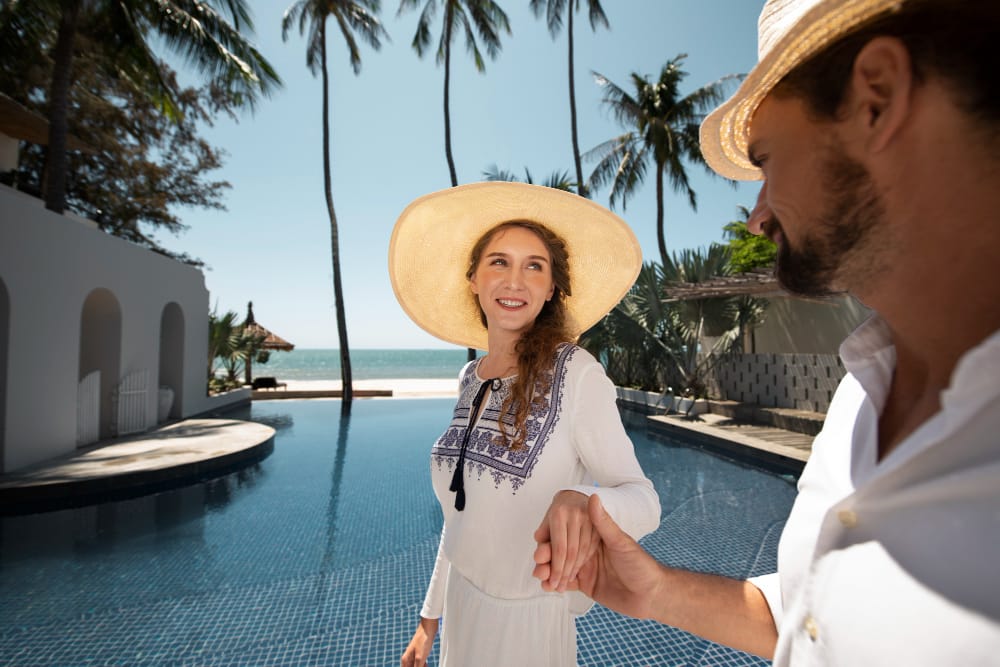 Discover the Best of Island Living: A Guide to Hawaii's All-Inclusive Hotels
Explore the beauty of Hawaii with our guide to all-inclusive hotels. Discover the best of island living and plan your dream vacation in paradise.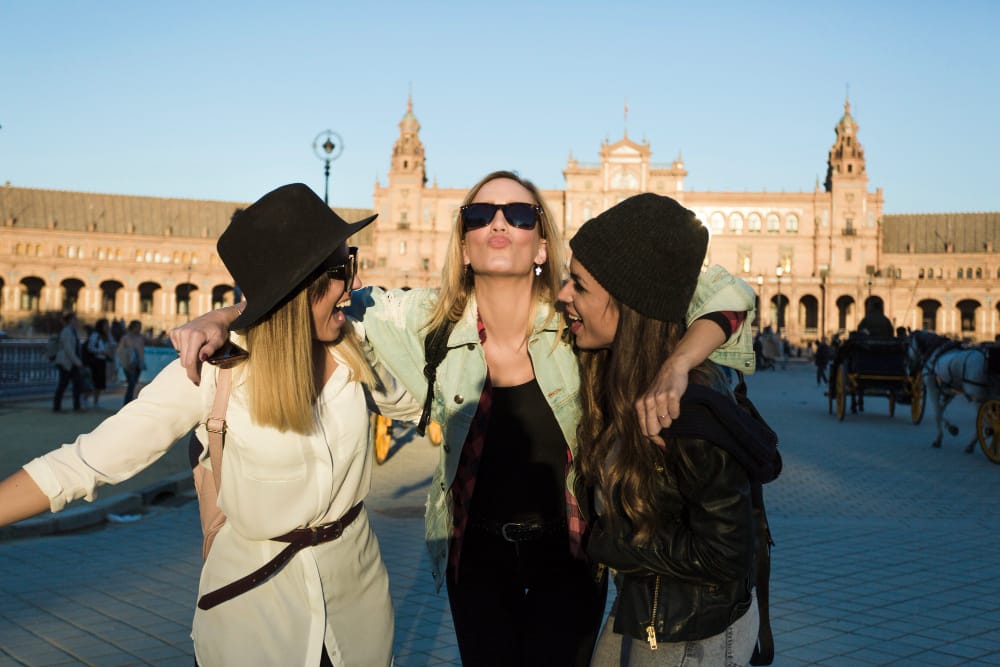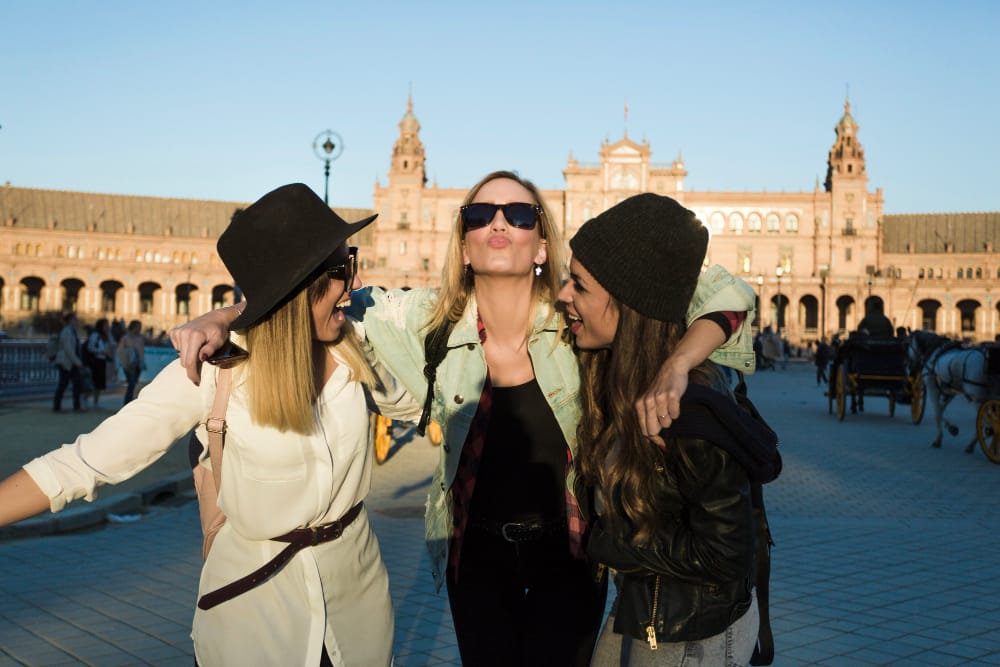 Grand European Travel: Embracing the Splendor of a Continent
Embark on a journey of a lifetime with Grand European Travel. Discover the beauty, culture, and history of the continent on our curated tours.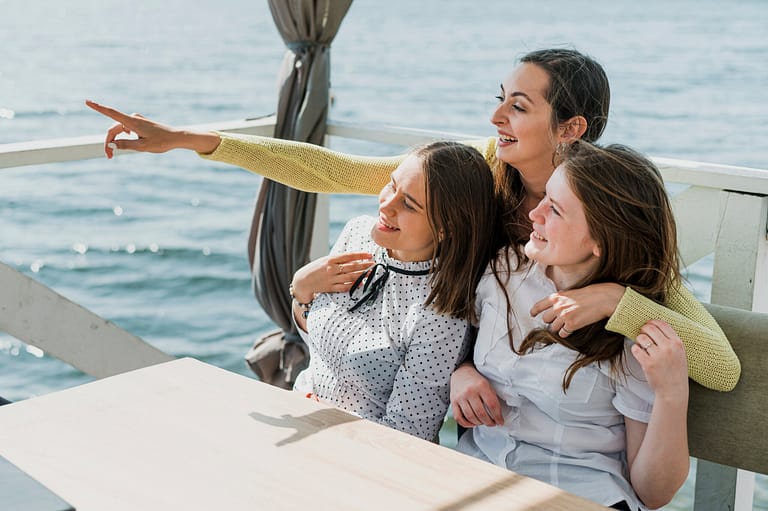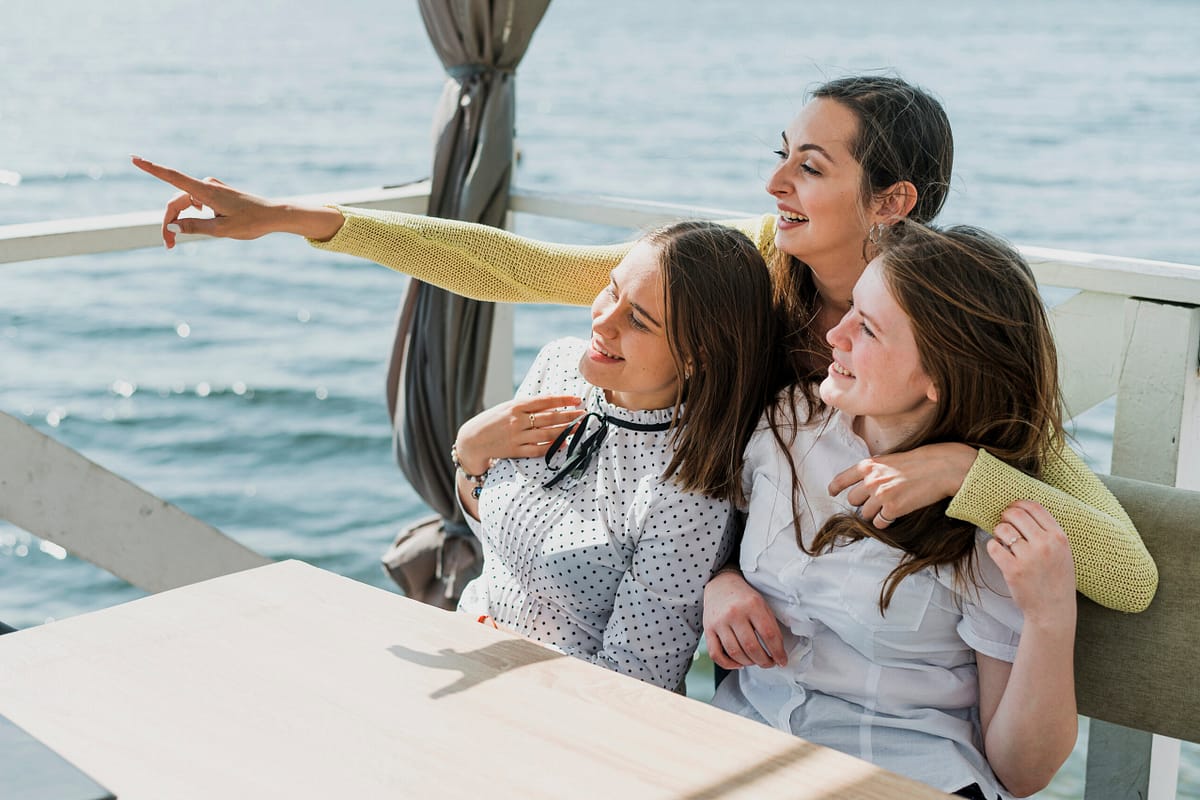 California Dreaming: Crafting the Perfect Family Vacation Itinerary
Plan the perfect family vacation in California with our expertly crafted itinerary. Explore must-visit attractions, activities, and more for an unforgettable trip.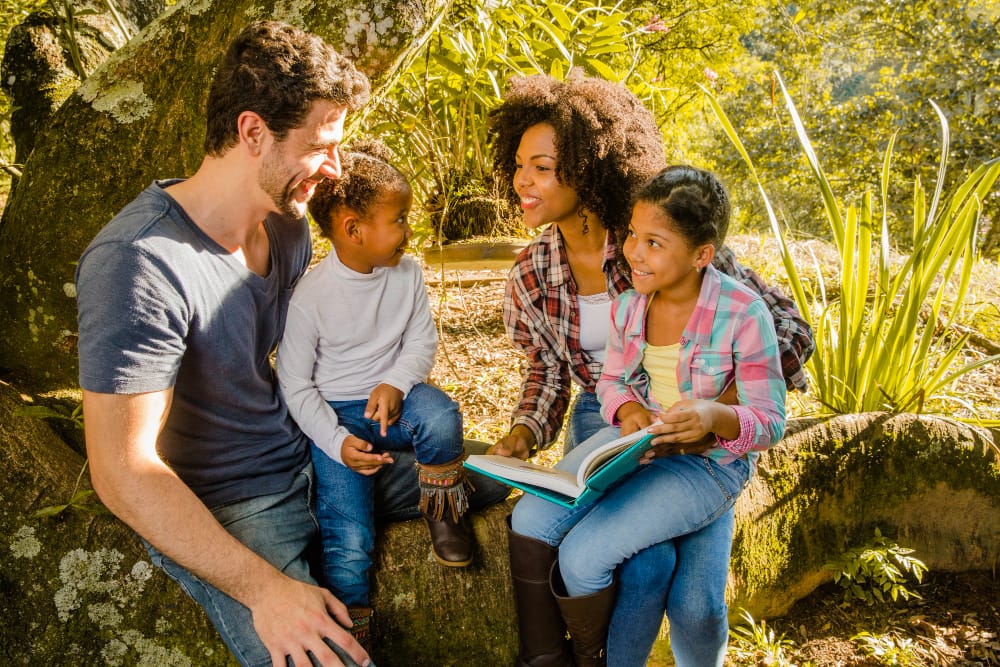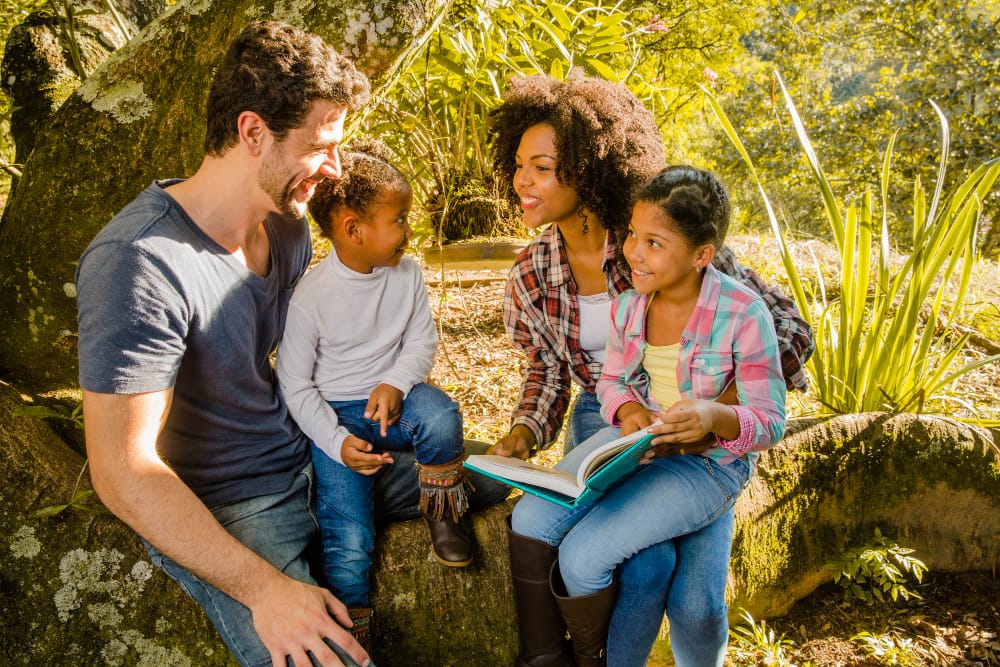 Illinois Unveiled: A Family Vacation Filled with Fun, Learning, and Adventure
Discover the wonders of Illinois on a family vacation. Explore fun activities, educational experiences, and thrilling adventures in the heart of the Midwest.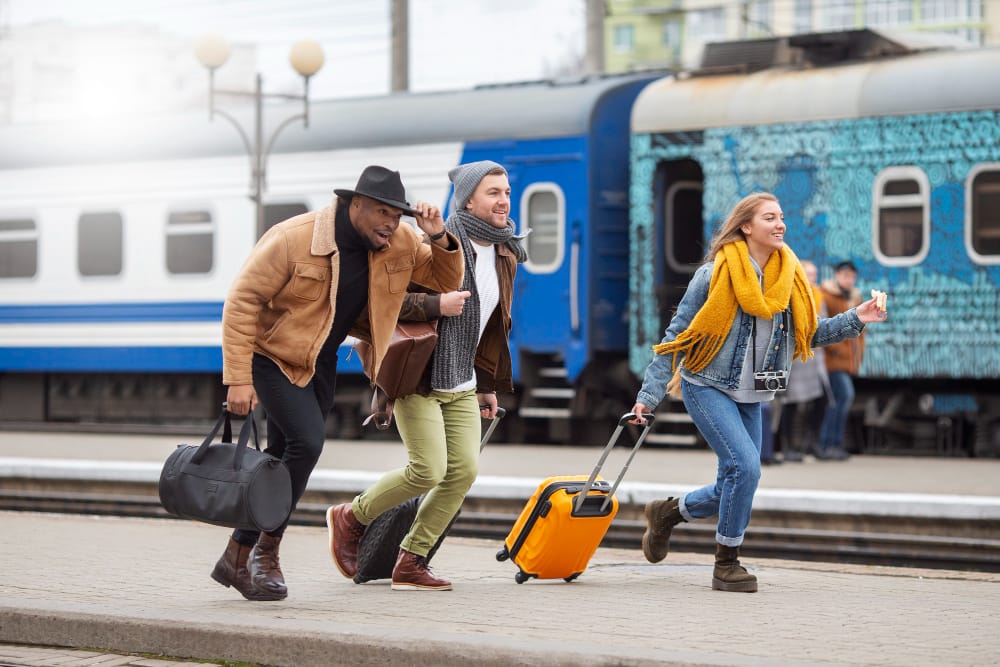 Exploring Europe by Rail: Unforgettable Train Tours for Every Type of Traveler
Discover the best train tours in Europe for all types of travelers. Explore picturesque landscapes and historic cities by rail. Your European adventure awaits!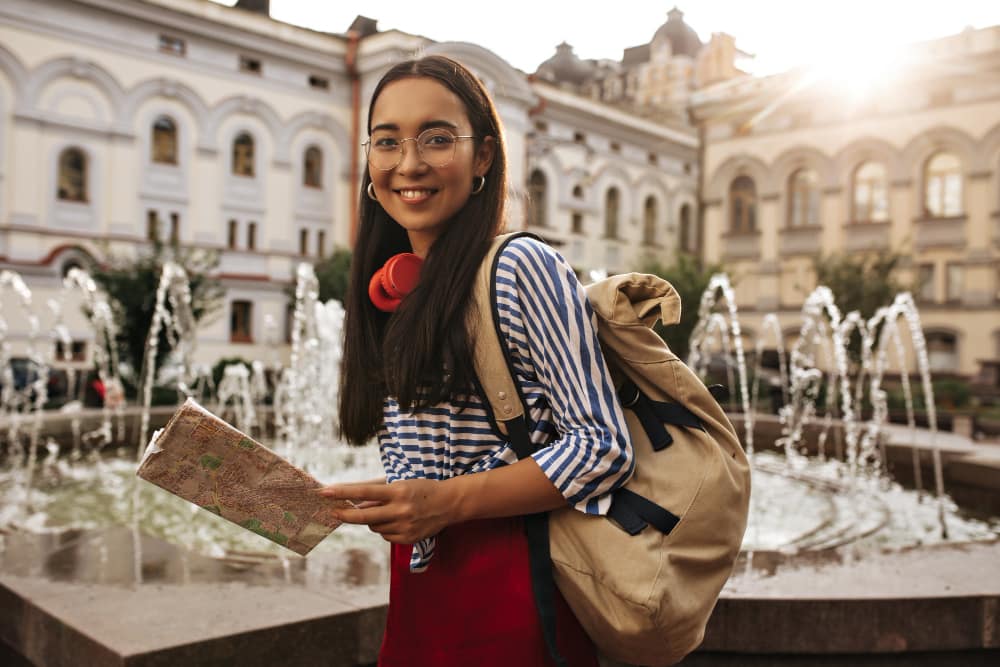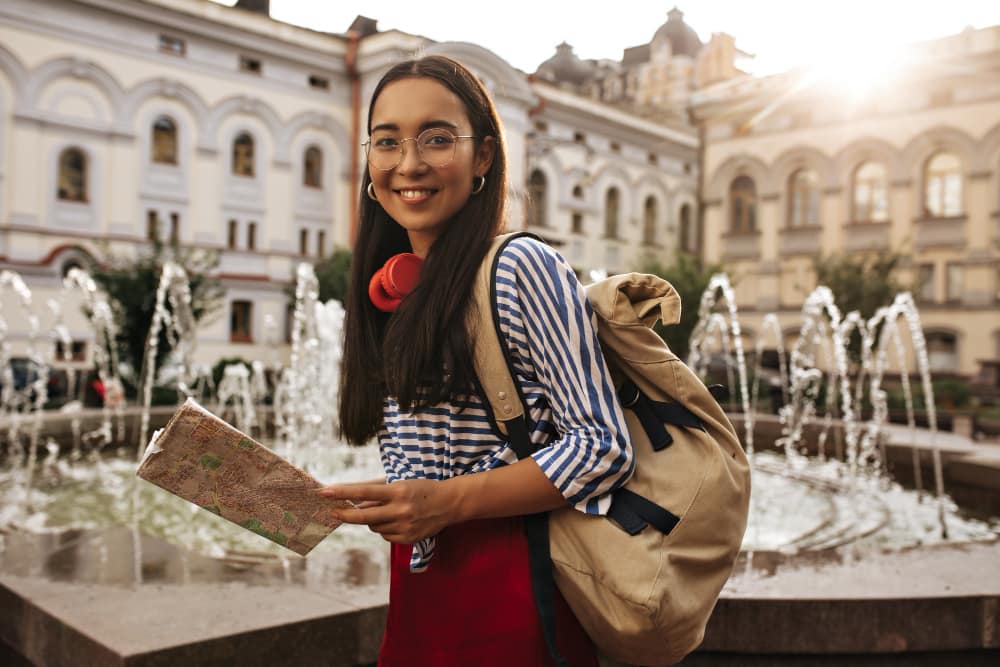 Why a Europe Travel Agent is Key for Your Dream European Getaway?
Unlock the perfect European vacation with a trusted Europe travel agent. Expert guidance for a memorable and hassle-free trip awaits.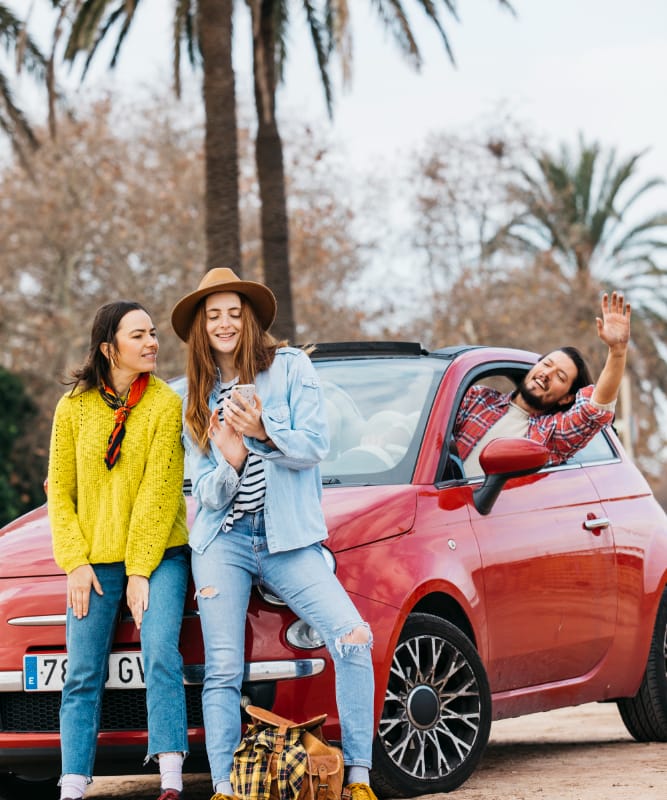 Christmas Family Vacation in California: A Quick Planning Guide
Plan the perfect Christmas family vacation in California with our quick guide. Explore festive activities, accommodations, and more for a memorable holiday getaway.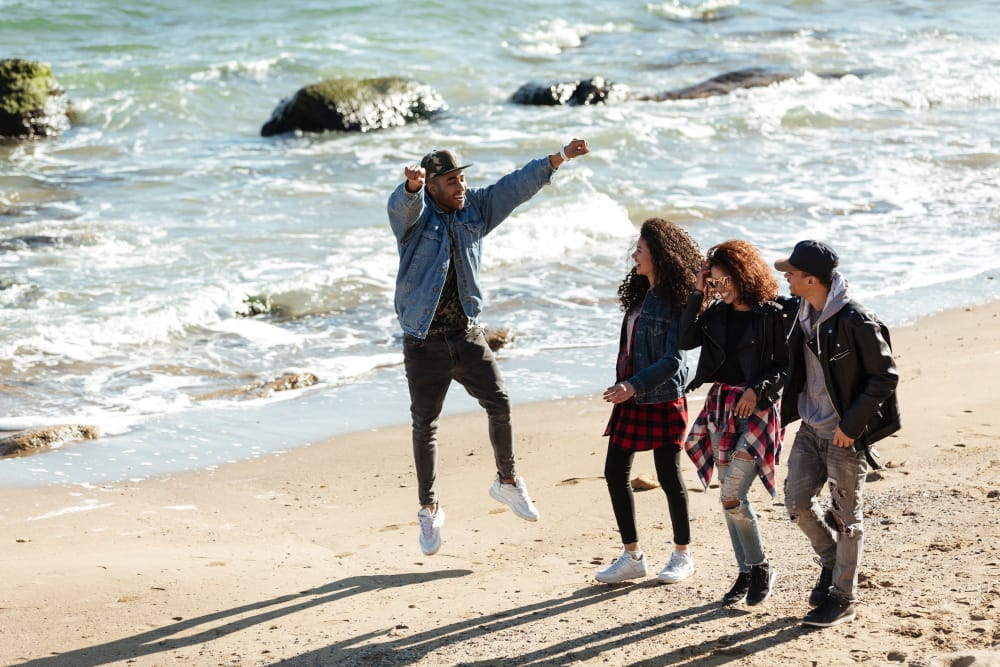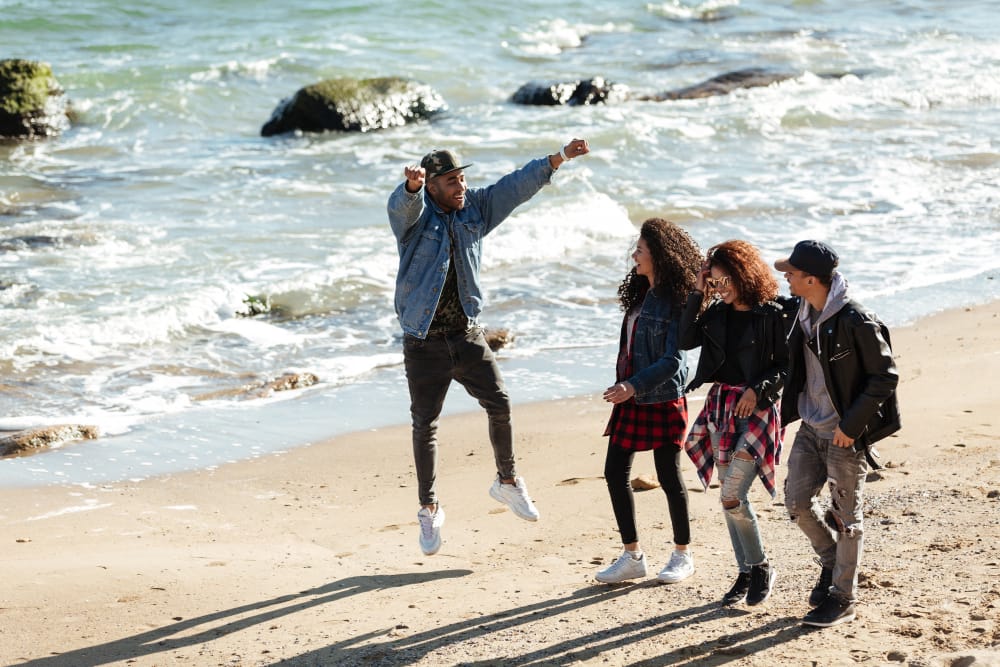 The Ultimate California Family Vacation Guide: Sun, Fun, and Exploration
Plan the ultimate California family vacation! Discover sun-soaked adventures, family fun, and exciting exploration in the Golden State.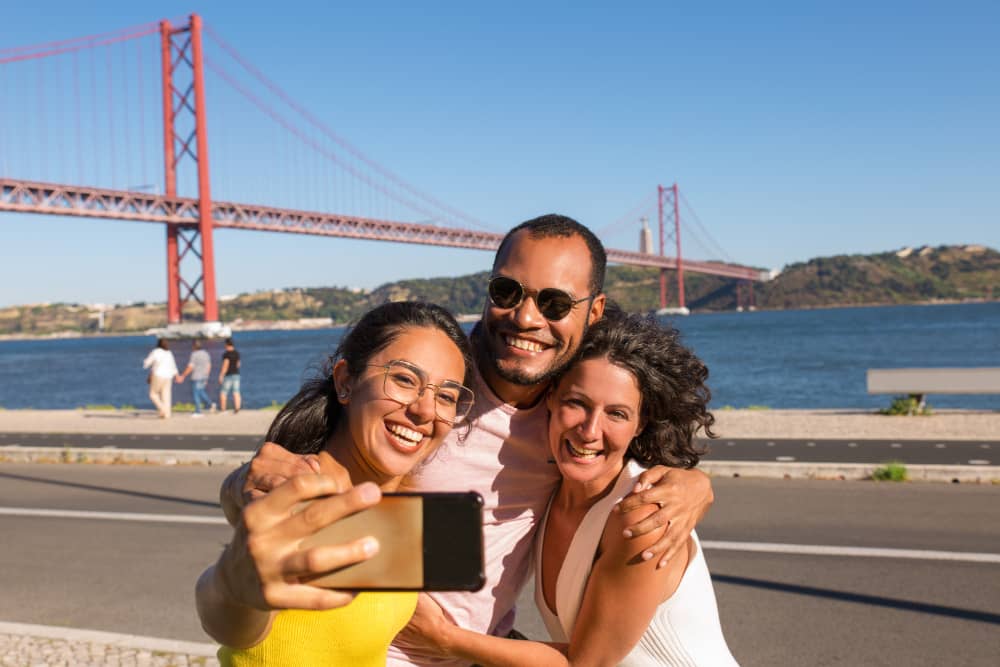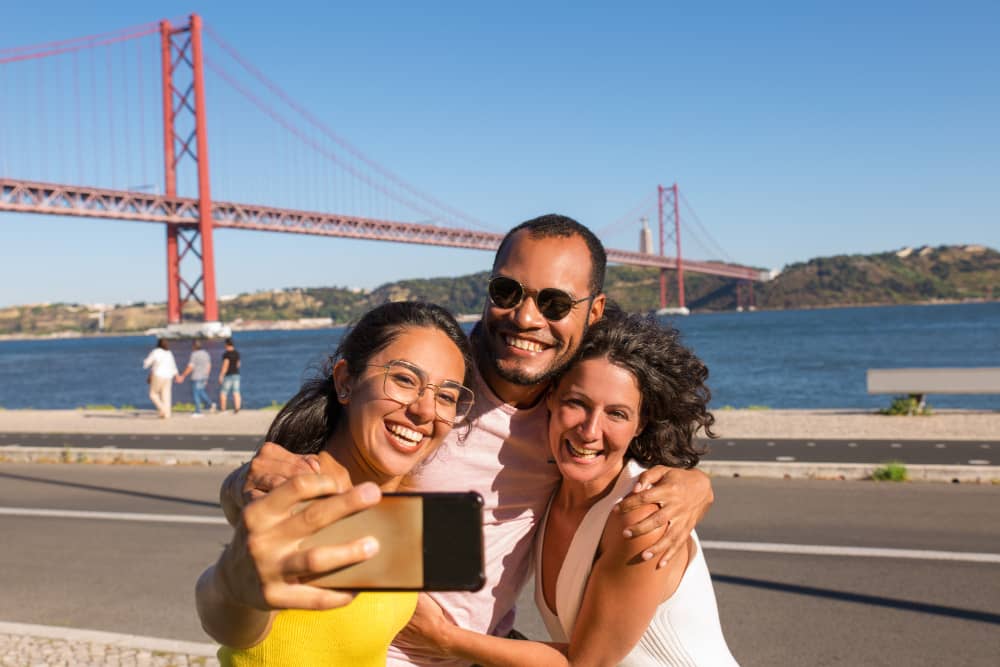 Great American Vacations: Family Fun in Every Corner of the USA
Discover unforgettable family vacations across the USA with Great American Vacations. Explore every corner of the country for endless adventures and cherished memories.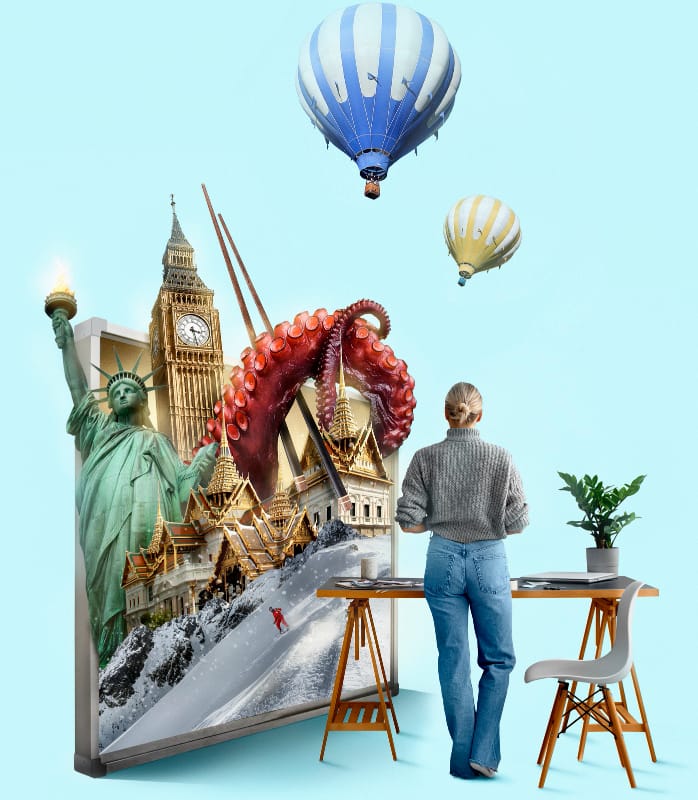 Discover the Magic: Planning Your American Dream Vacation Experience
Explore the USA's wonders with our vacation guide. Create unforgettable memories as you plan your American dream vacation experience. Start your journey now!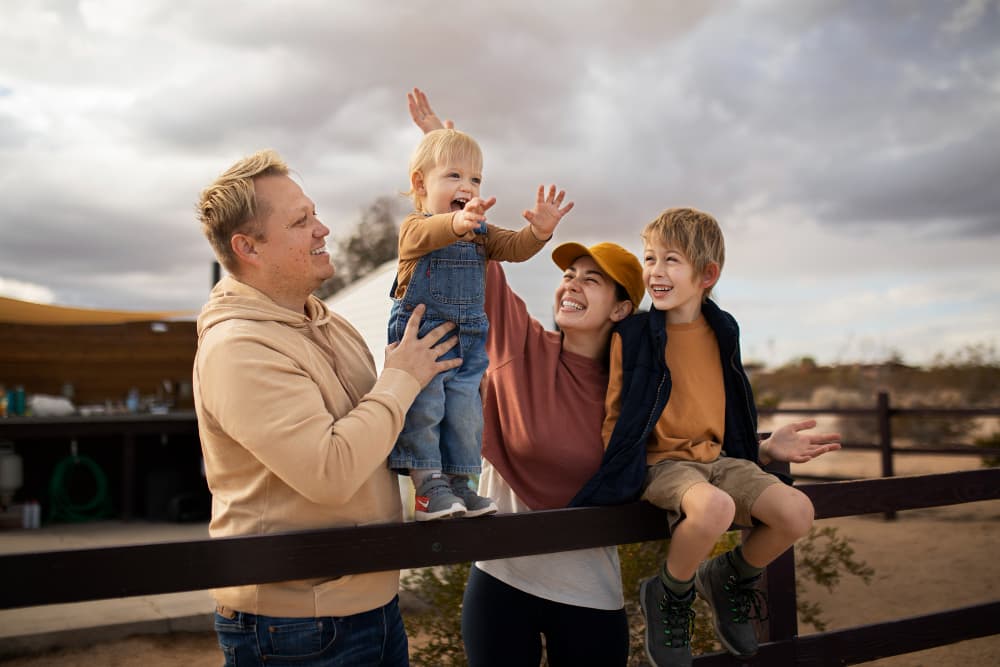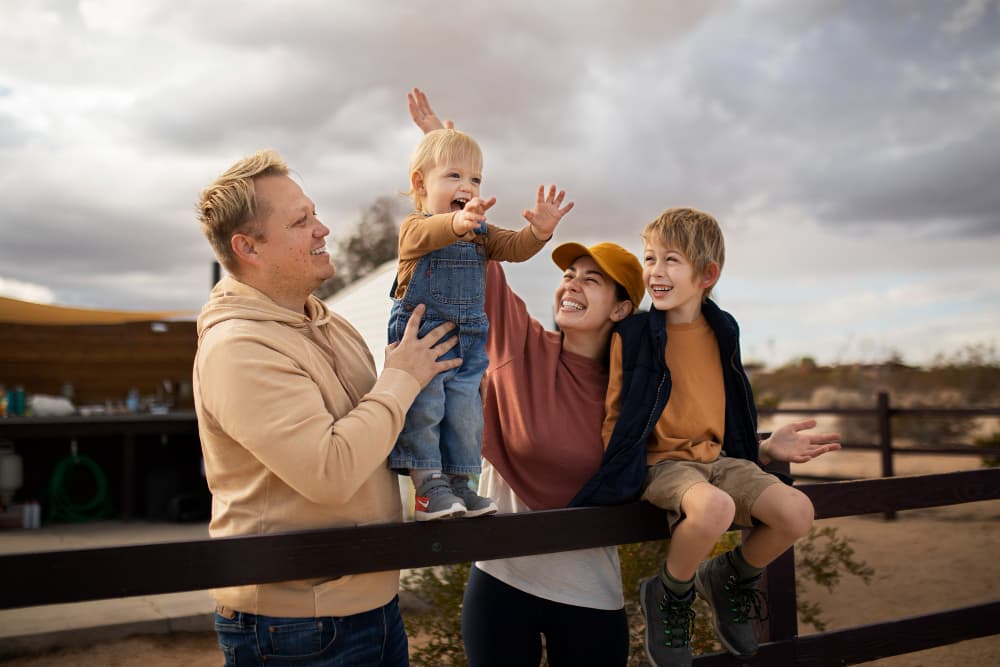 7 Must-Do Experiences on Your Australia Family Vacation
Discover unforgettable family adventures in Australia! Explore stunning landscapes, wildlife, and culture on your dream vacation Down Under.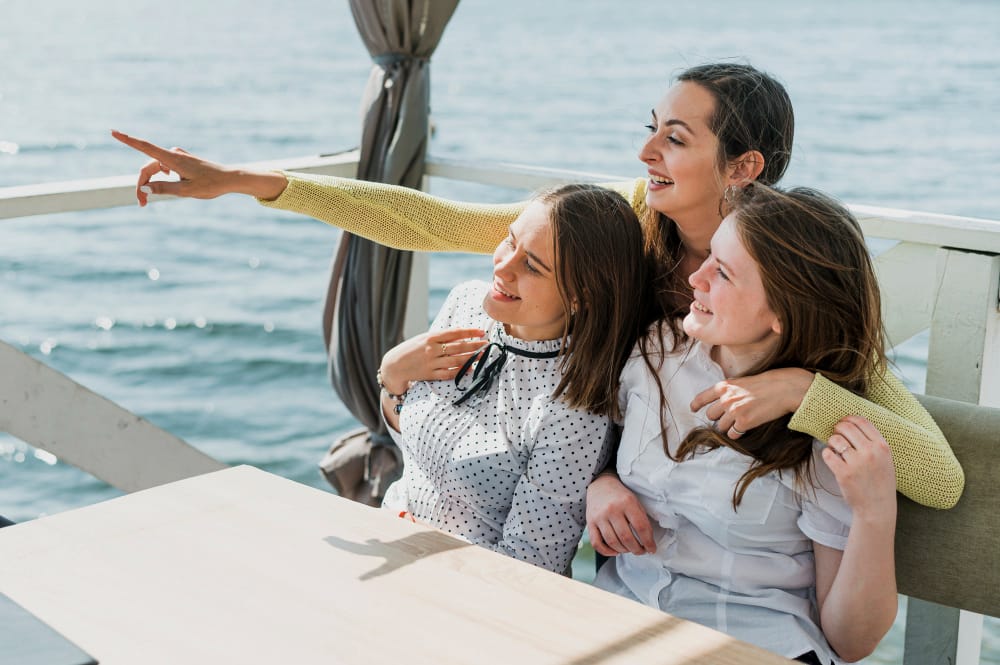 Discovering the Perfect Family Adventure: Why American Cruise Lines Tops the List
Explore unforgettable family adventures with American Cruise Lines. Discover why they're the top choice for your perfect vacation experience.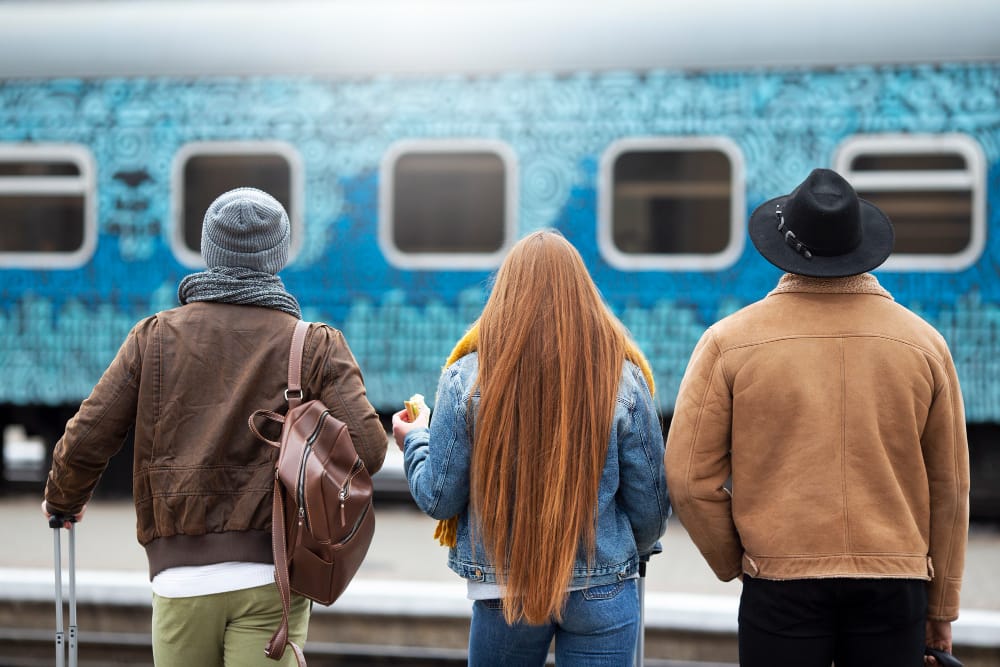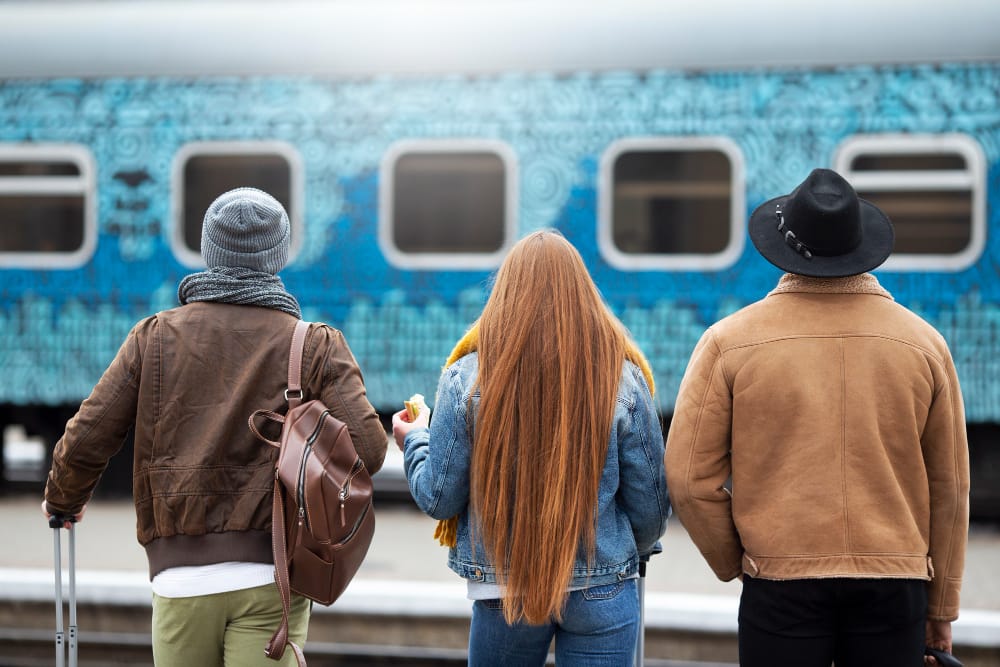 The Ultimate Family Experience: 7 Reasons Why European Train Tours are a Game-Changer
Discover why European train tours are perfect for families. Explore scenic routes, cultural gems, and more. Plan your memorable journey today!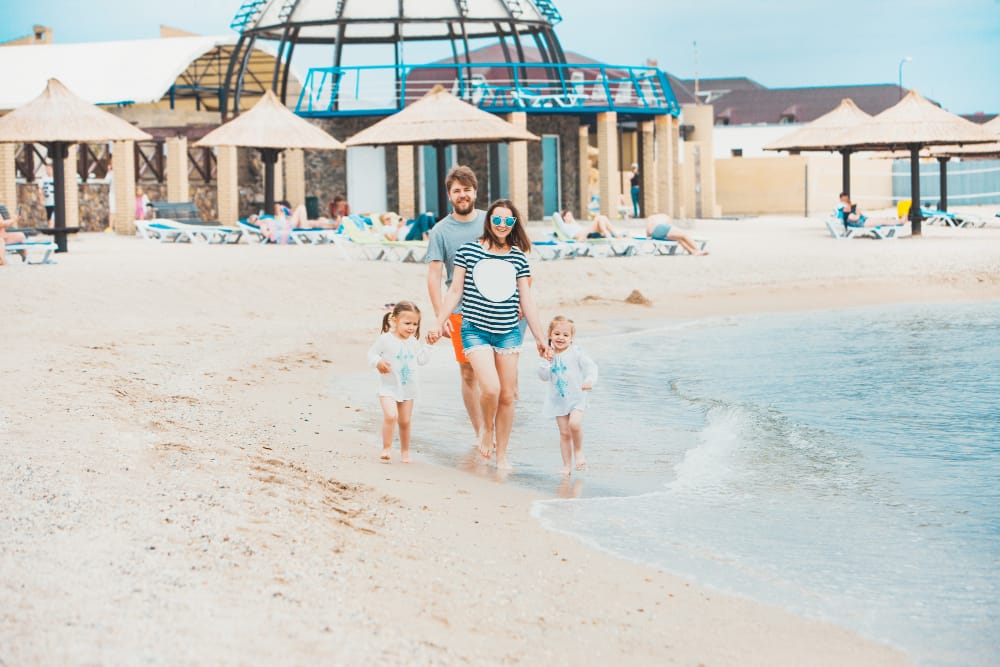 A Quick Guide to a Memorable Family Vacation in Florida: Beaches, Theme Parks, and Beyond
Plan an unforgettable family trip to Florida with beach fun, theme park adventures, and more. Explore the Sunshine State's top attractions for lasting memories.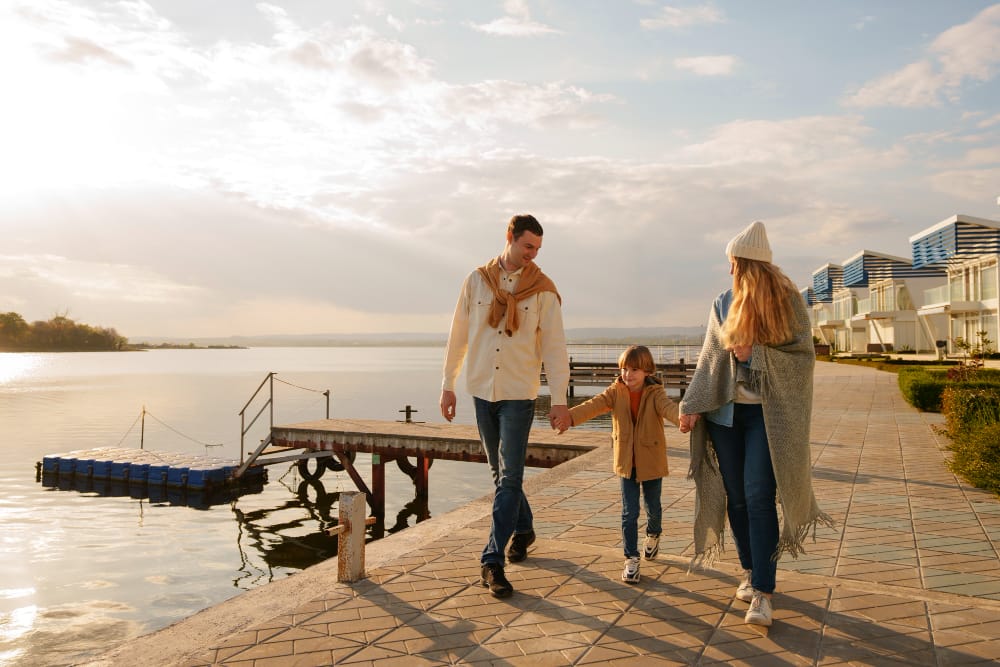 Florida Vacation with Your Family: 7 Destinations Where Every Moment is Magical
Experience the magic of Florida with your family! Discover 7 enchanting destinations for an unforgettable vacation filled with cherished moments.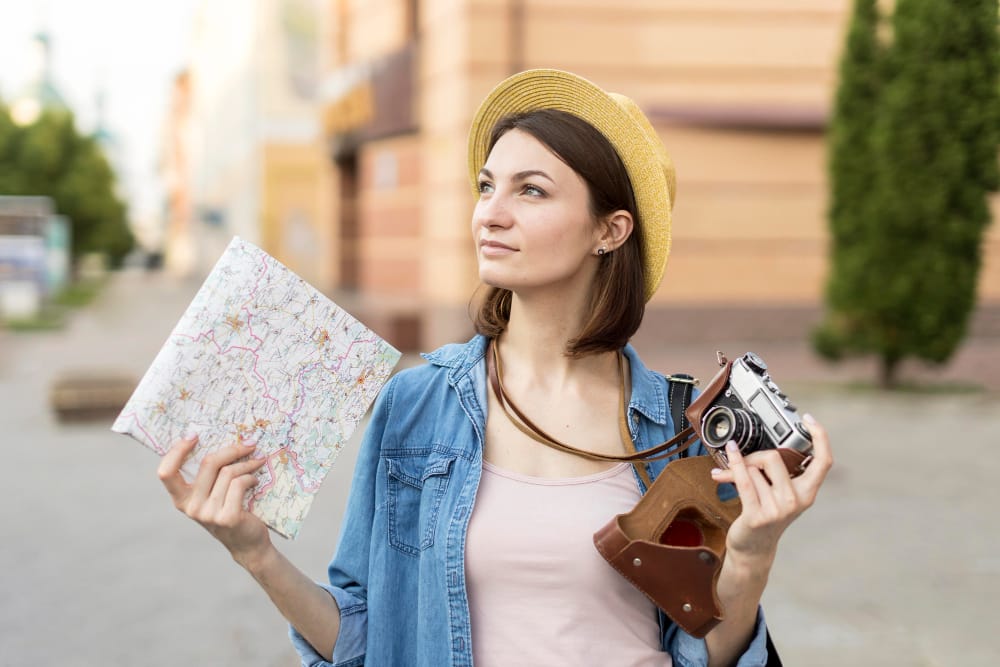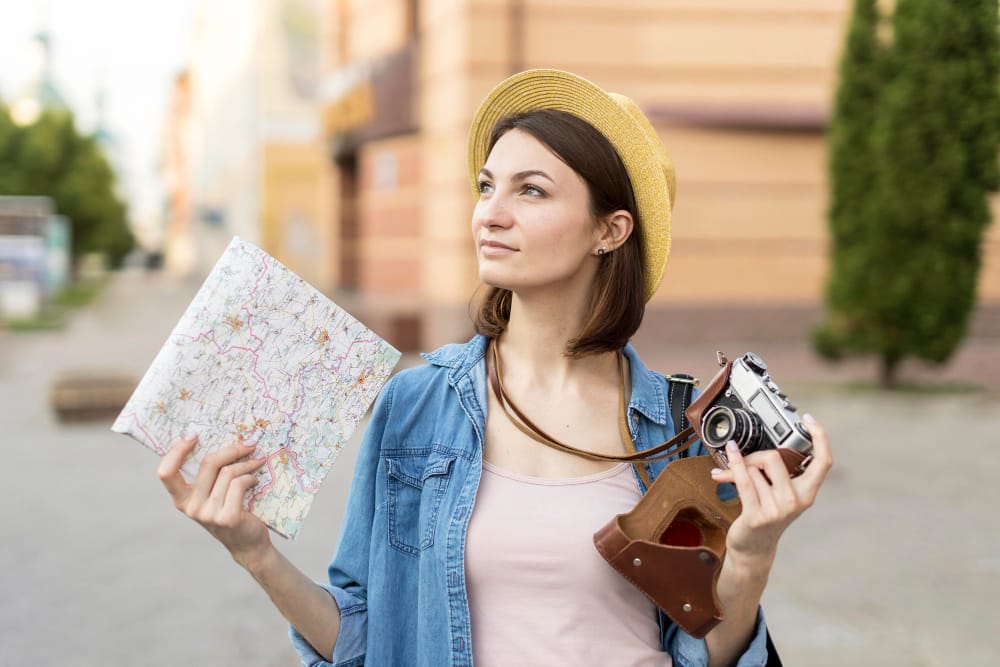 Your Ultimate Guide to Southwest Vacation Packages: All You Need to Know
Discover the best Southwest vacation packages and get all the info you need for a perfect trip. Explore deals, destinations, and tips.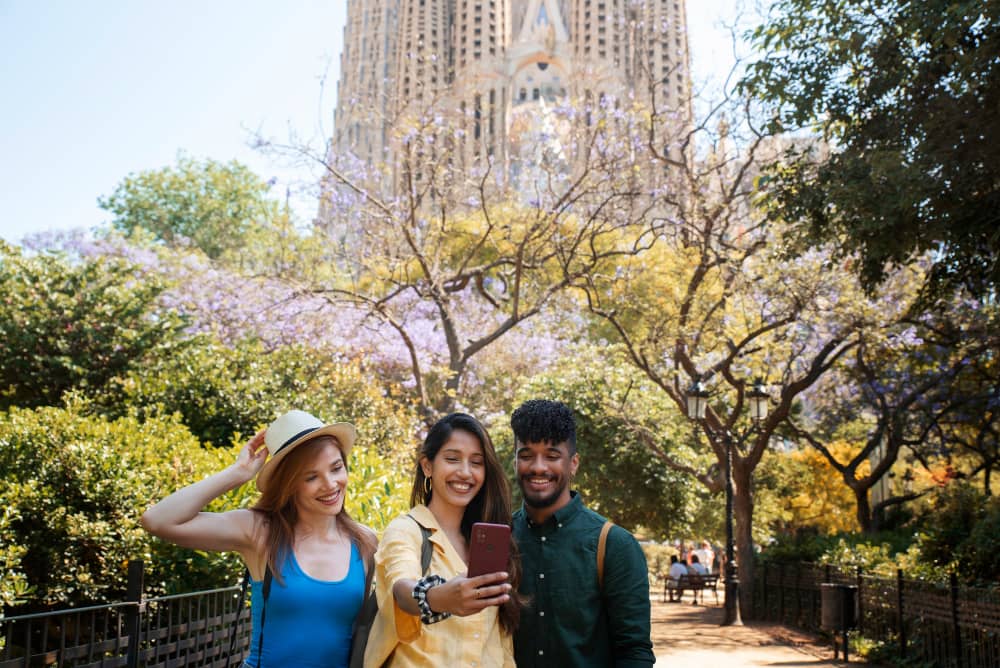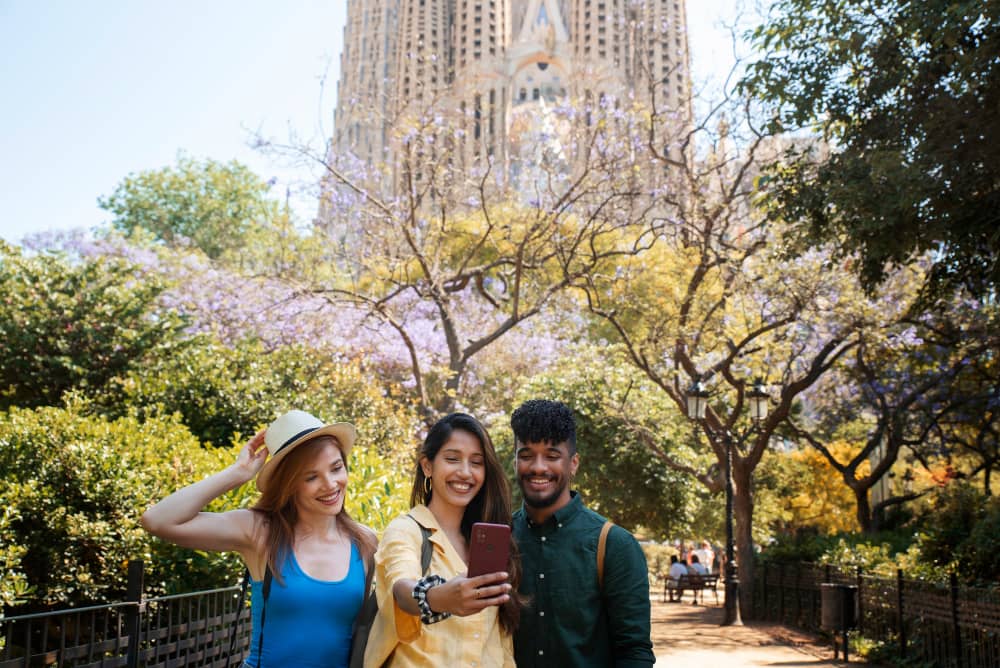 Orlando's Magic Awaits: The Top 5 Hotels for Your Disney Vacation
Discover the magic of Orlando with our guide to the top 5 hotels for your Disney vacation. Book your dream stay today!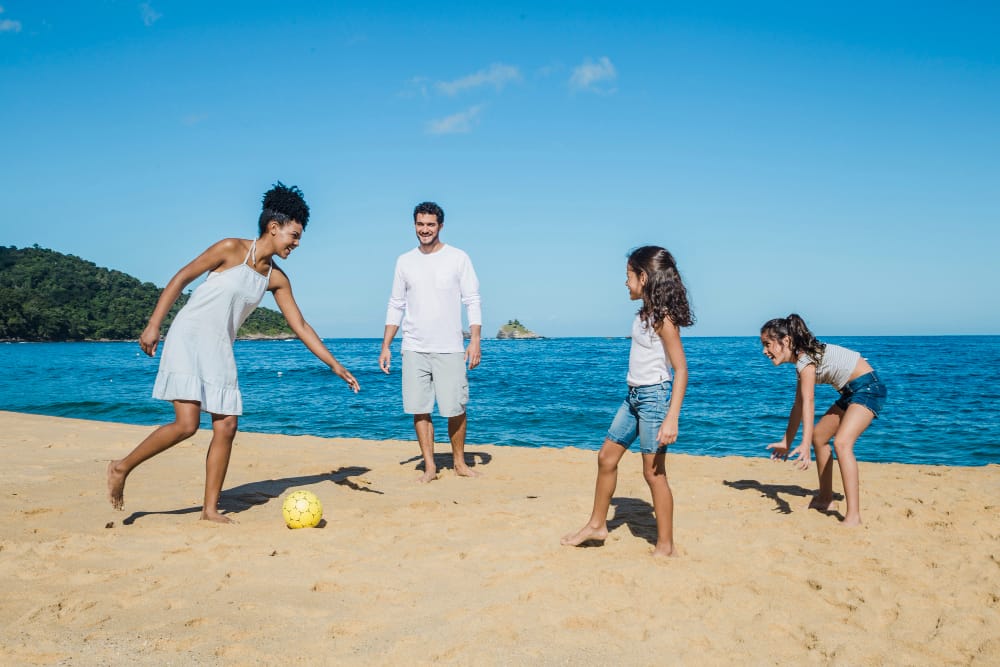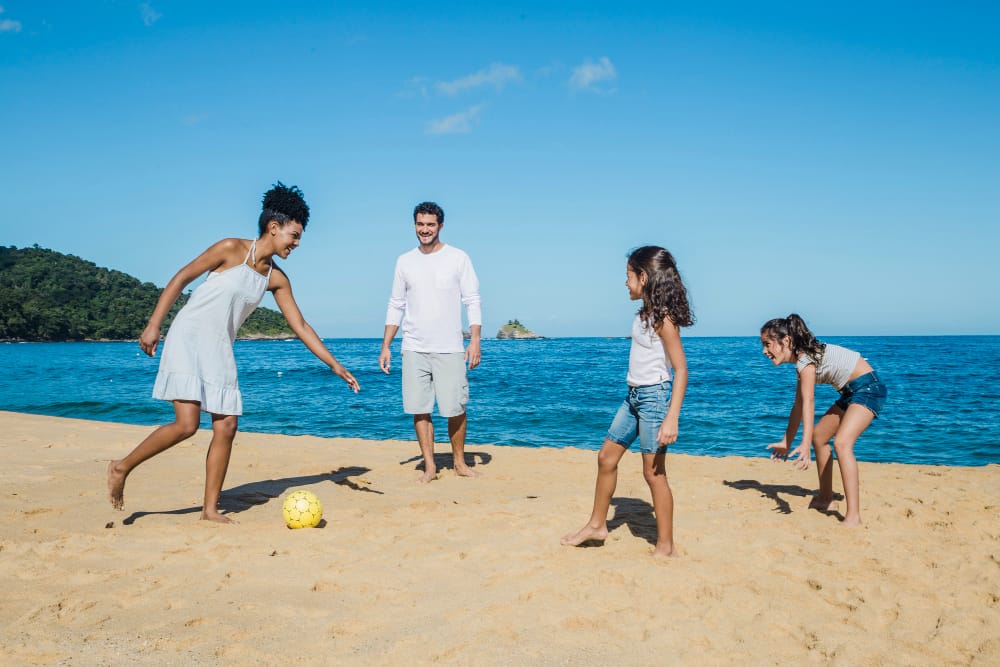 Unforgettable Family Vacations in Hawaii: Discover 7 Kid-Friendly Wonders
Create cherished memories with unforgettable family vacations in Hawaii. Explore 7 amazing kid-friendly wonders on your dream island getaway.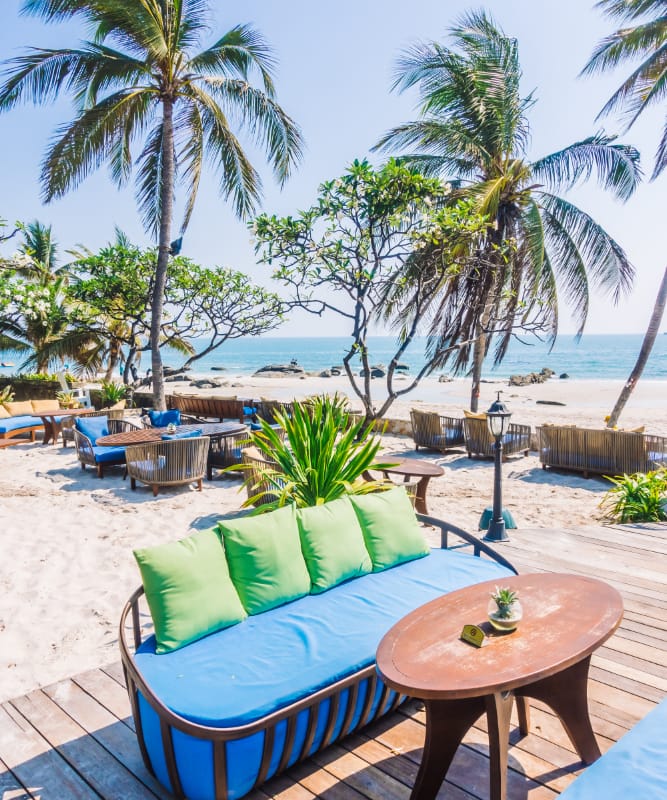 Hawaii's All-Inclusive Hotels: The Ultimate 5 Spots to Recharge & Revitalize
Discover Hawaii's best all-inclusive hotels for ultimate relaxation. Explore top 5 spots to recharge and revitalize in paradise. Book your dream vacation now!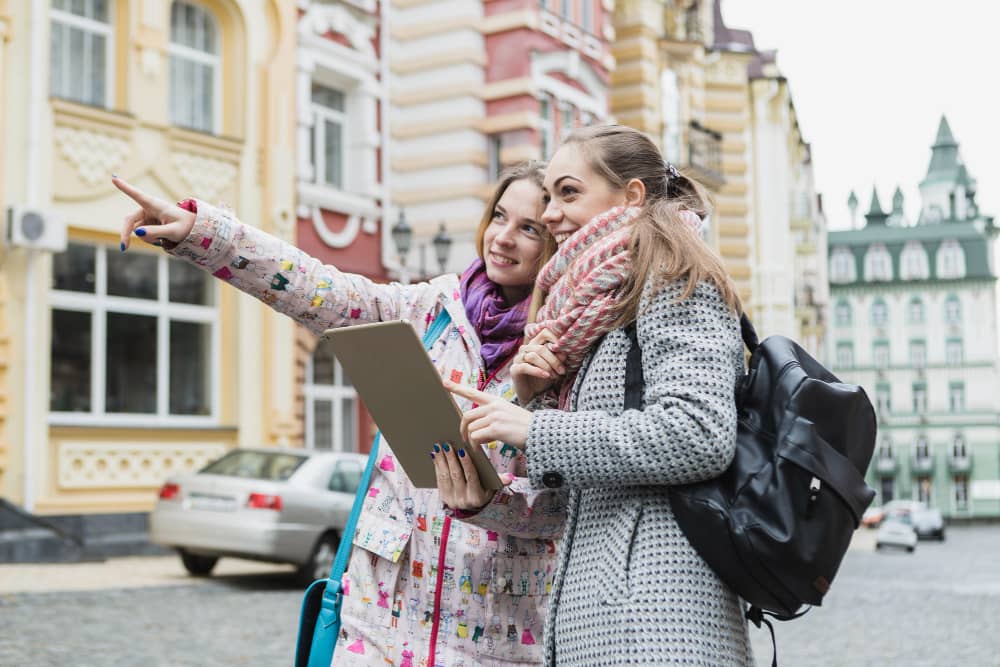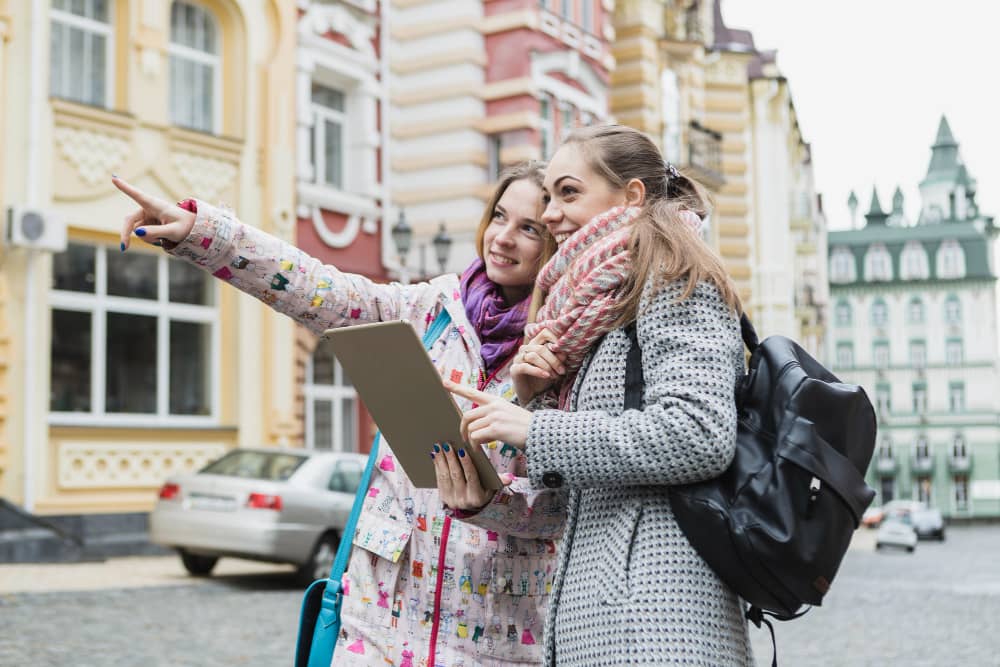 Journey Through the Continent: A Family's Grand European Travel Guide
Explore Europe with your family! Discover the best destinations, tips, and experiences in our comprehensive travel guide.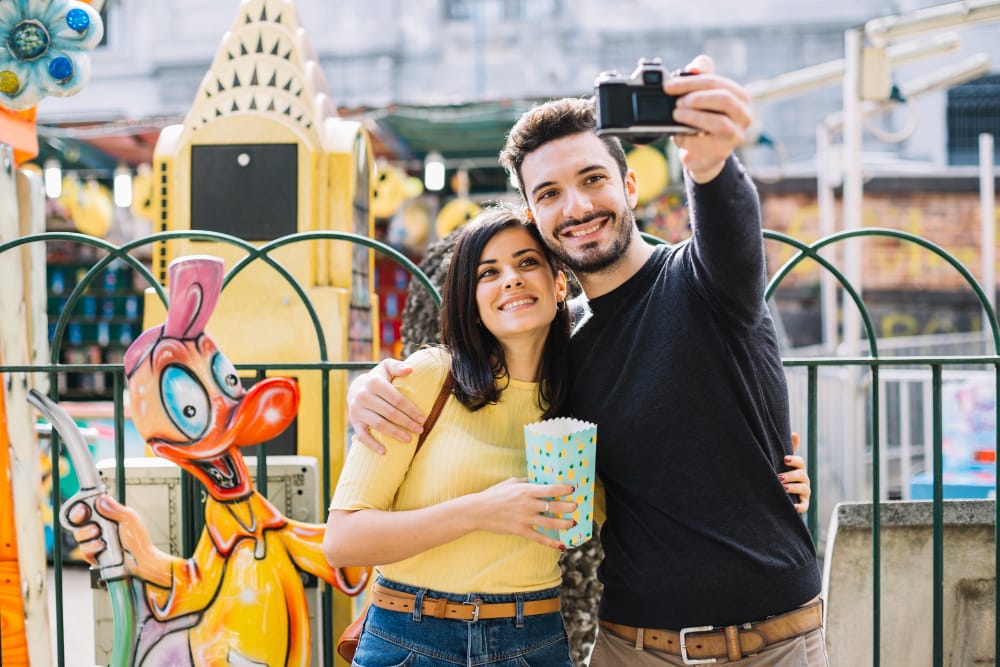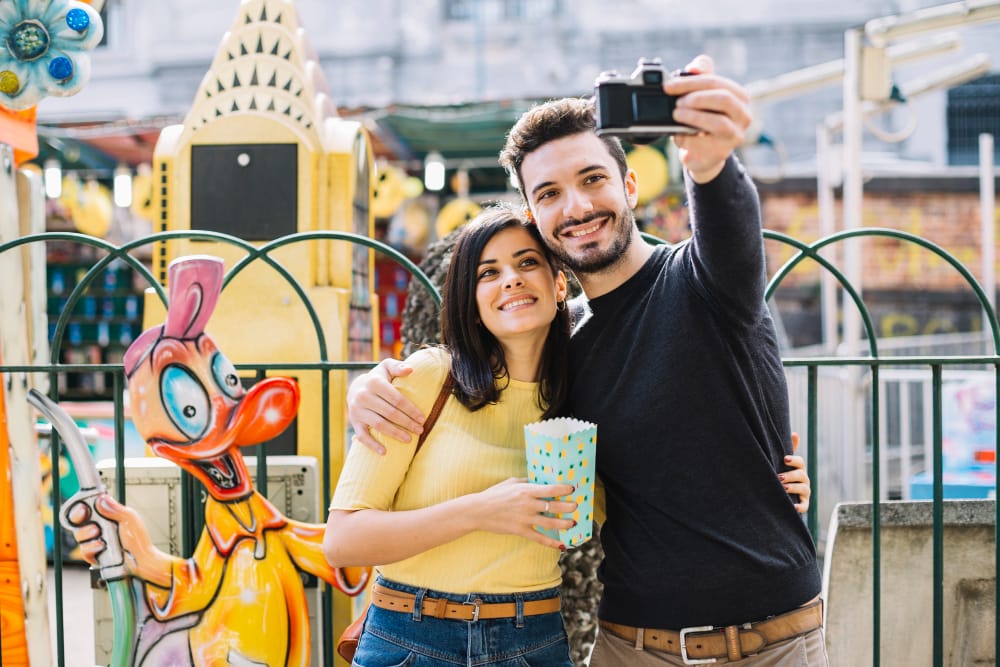 Unlocking the Magic: The Best Theme Parks for Your Family Vacation in California
Plan an enchanting family vacation in California's top theme parks. Discover rides, shows, and fun for all ages. Unlock the magic of your trip!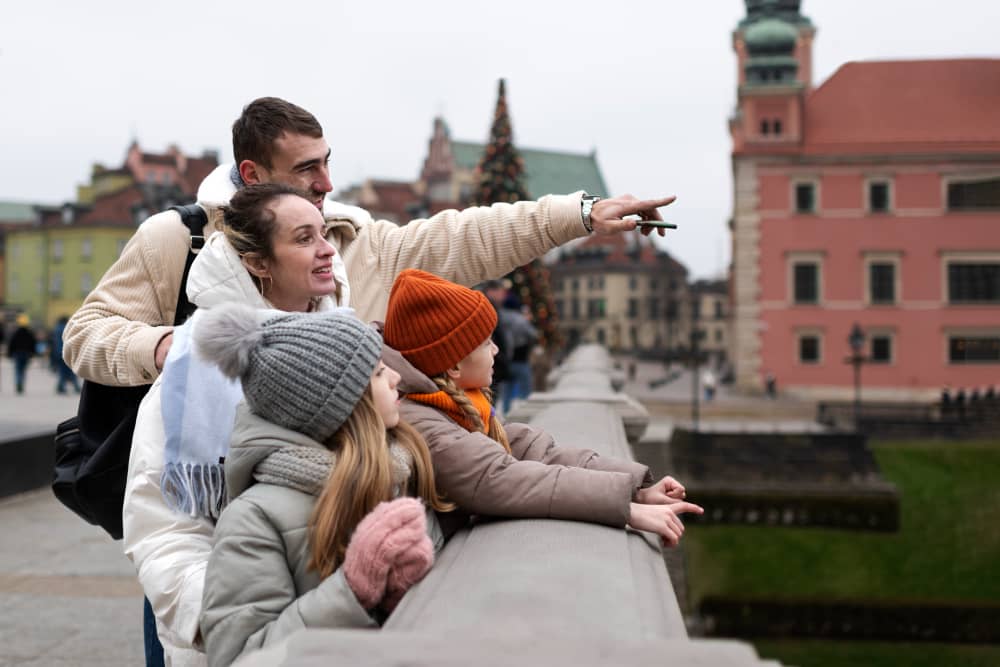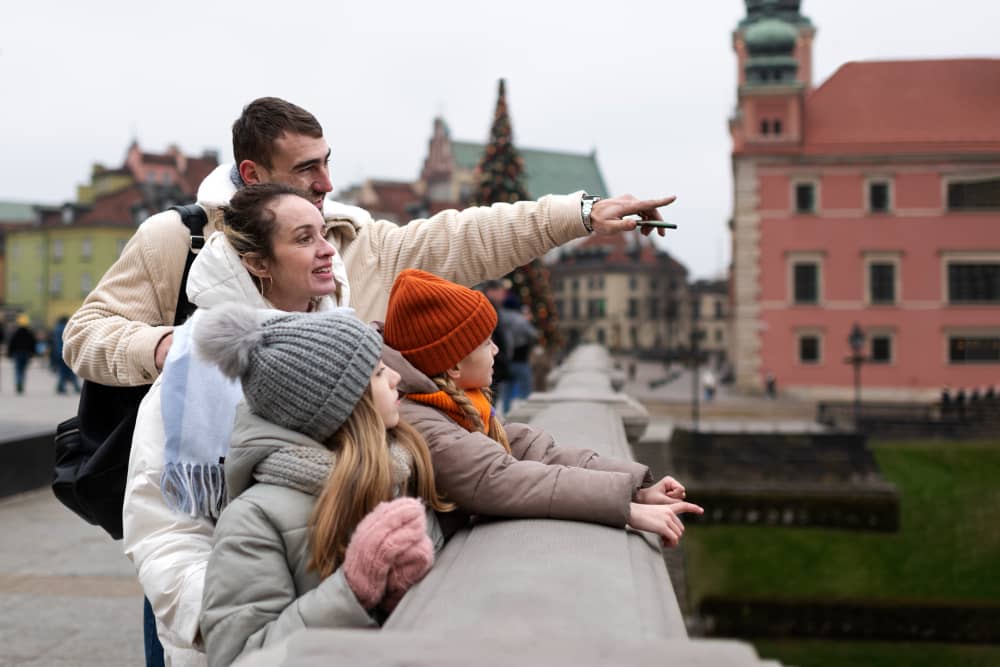 Where to Go on Your Next Family Vacation in Illinois? 7 Fantastic Destinations
Discover top family vacation spots in Illinois! Explore scenic parks, museums, and attractions for a memorable trip with your loved ones.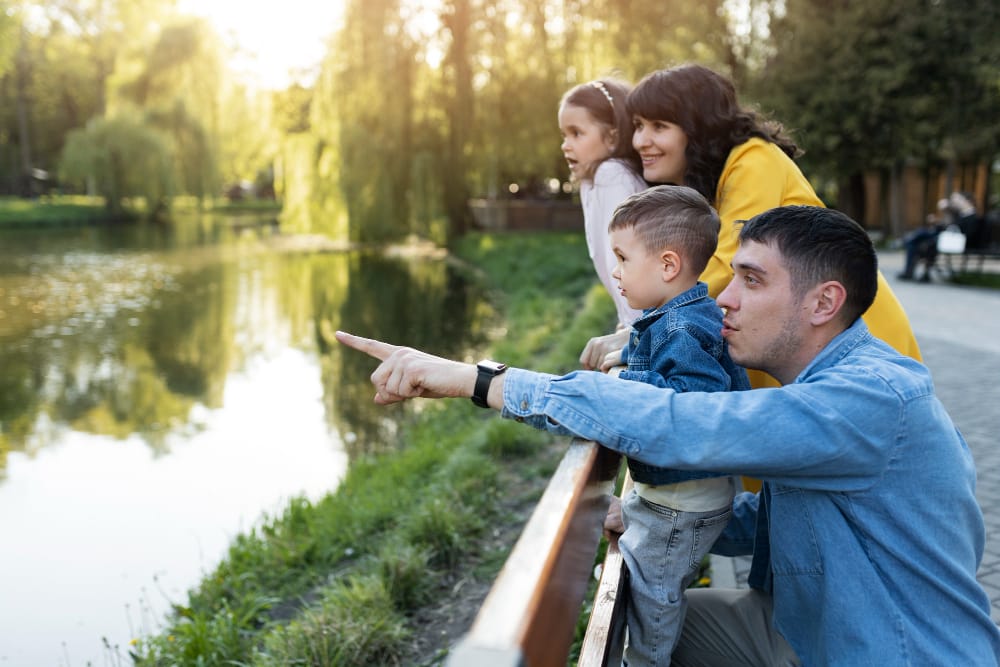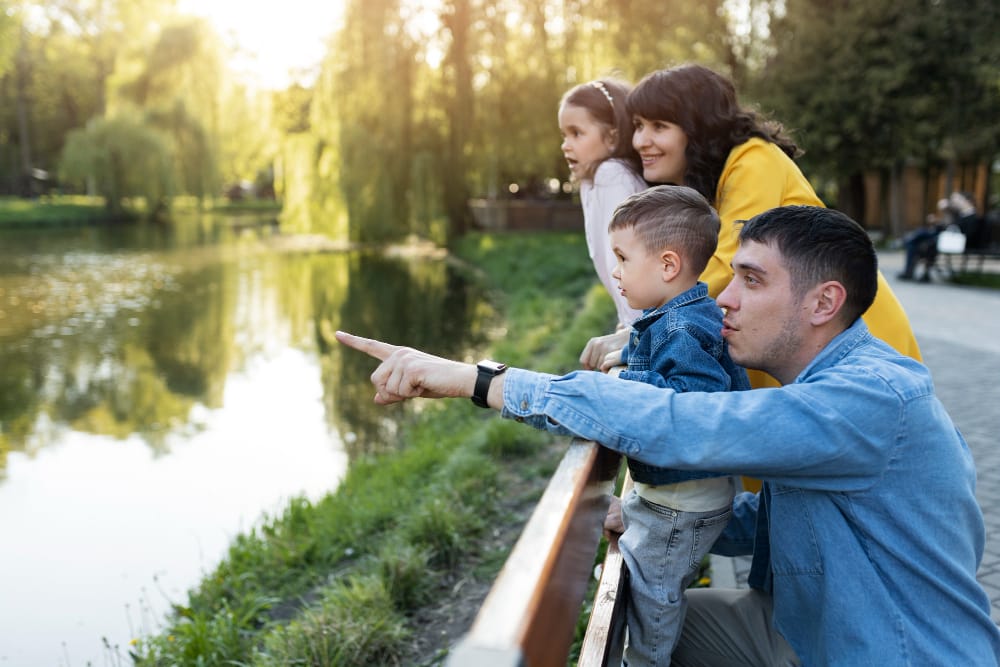 Illinois Family Vacation: A Journey Through 7 Must-Visit Destinations
Plan an unforgettable Illinois family vacation! Discover 7 must-visit destinations, from Chicago to historic landmarks. Create lasting memories today.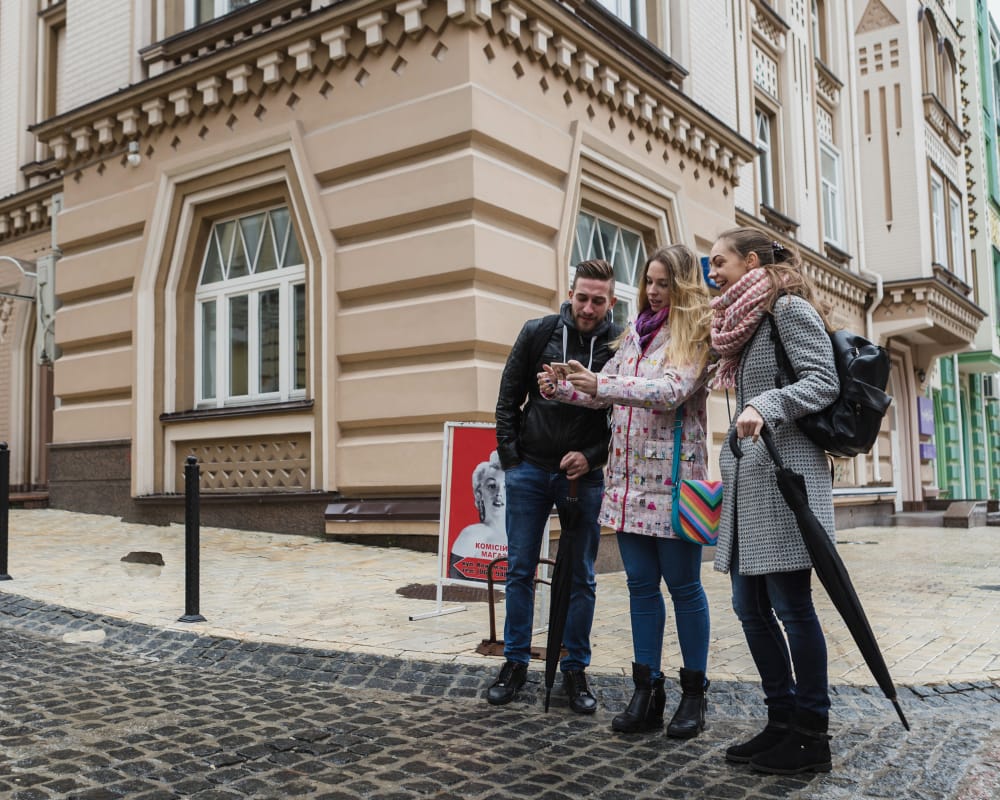 5 Key Tips to Save Money on a European Train Tour with Your Family
Discover 5 essential tips to cut costs on your European train adventure with family. Budget-friendly ideas for an unforgettable journey through Europe.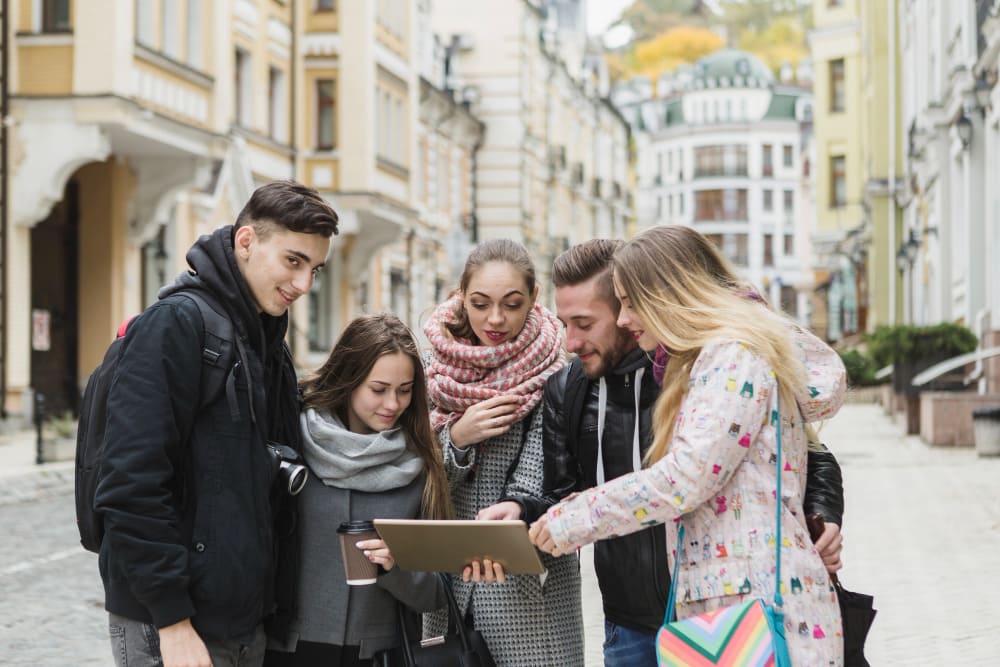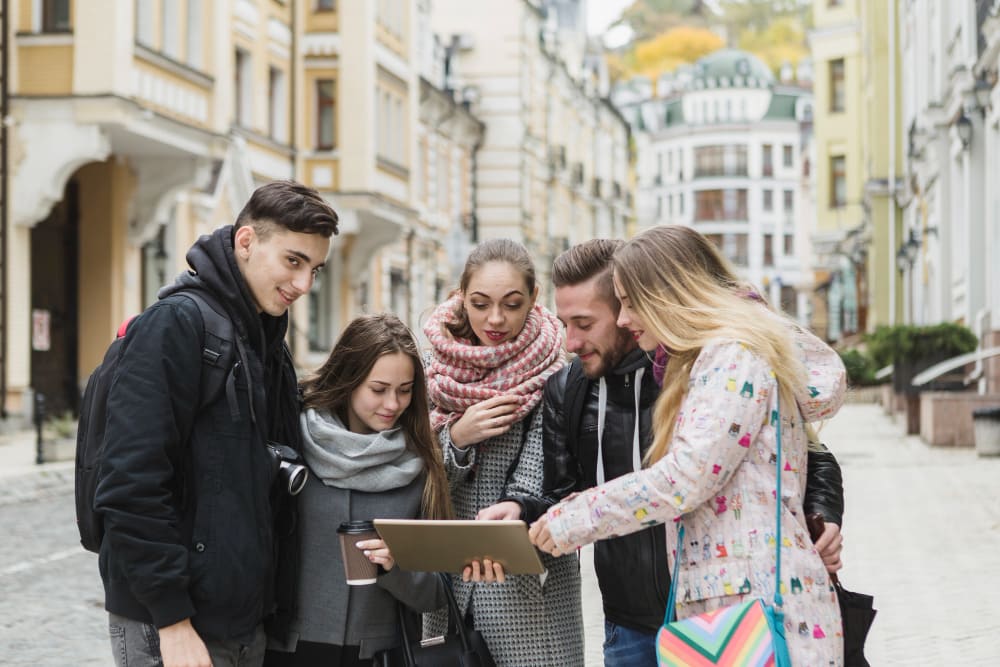 The Ultimate Guide: Finding the Perfect Europe Travel Agent for Families with Special Needs
Discover the ideal Europe travel agent for families with special needs. Expert tips, reviews, and resources to plan your perfect accessible vacation.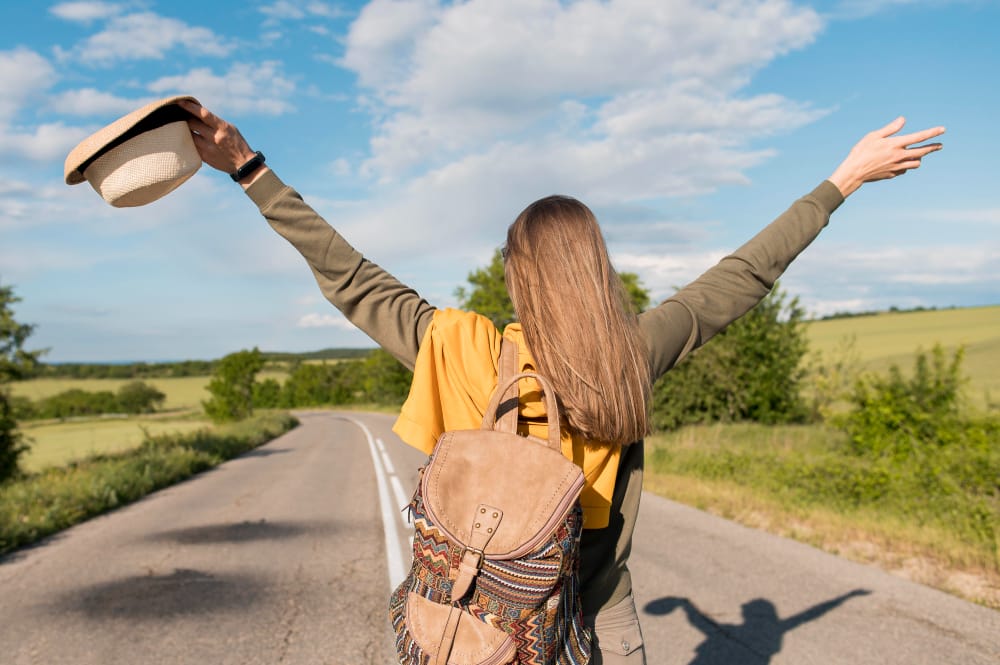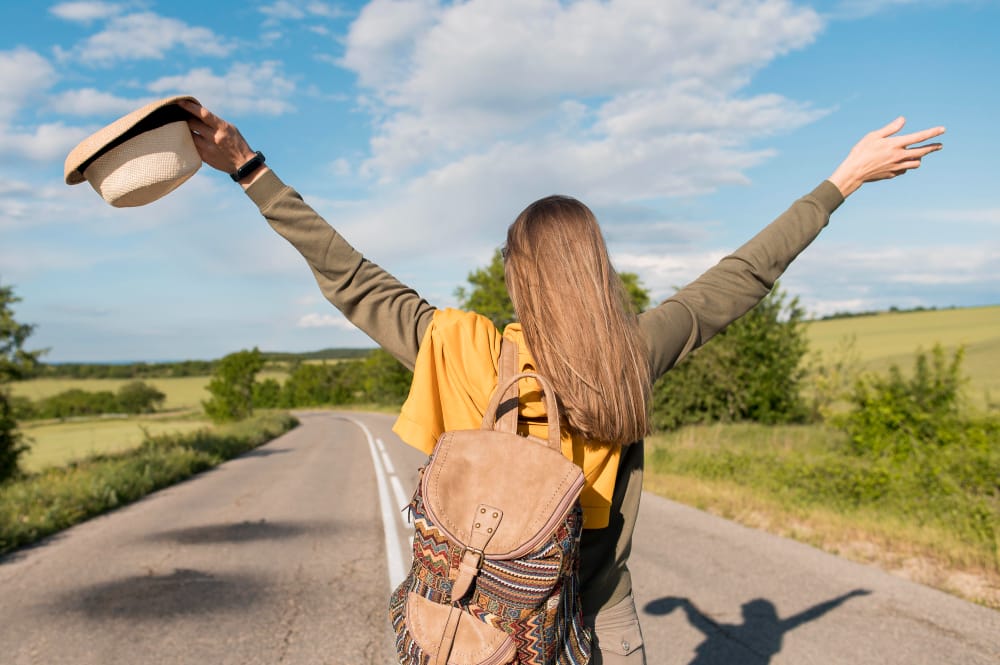 Travel Therapy: 5 Reasons Why Hitting the Road Boosts Your Mental Well-being
Discover how hitting the road can improve your mental well-being. Explore the benefits of travel therapy for stress relief, relaxation, and personal growth.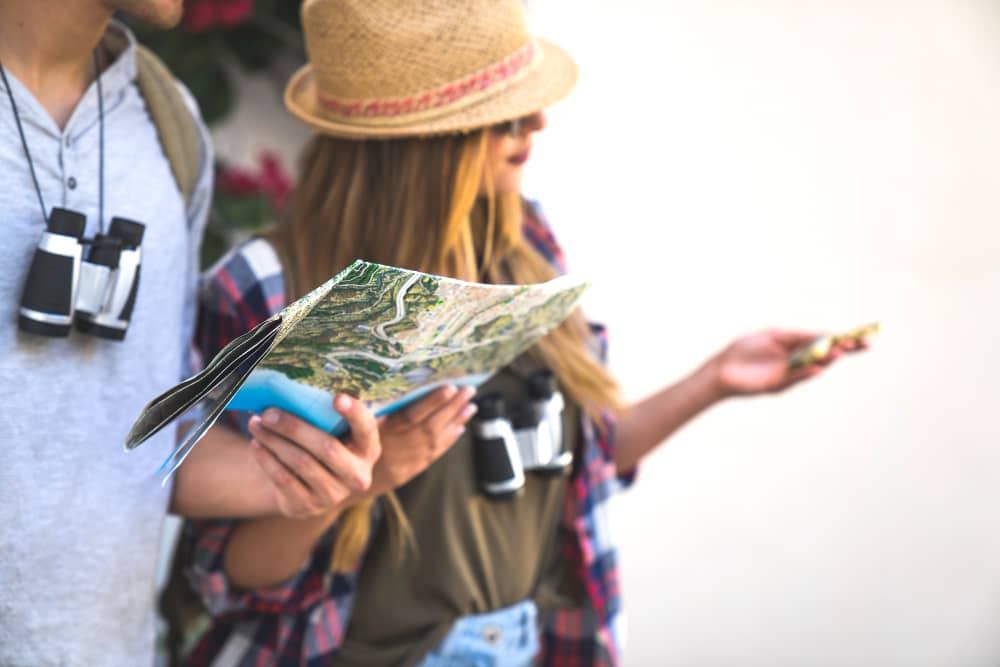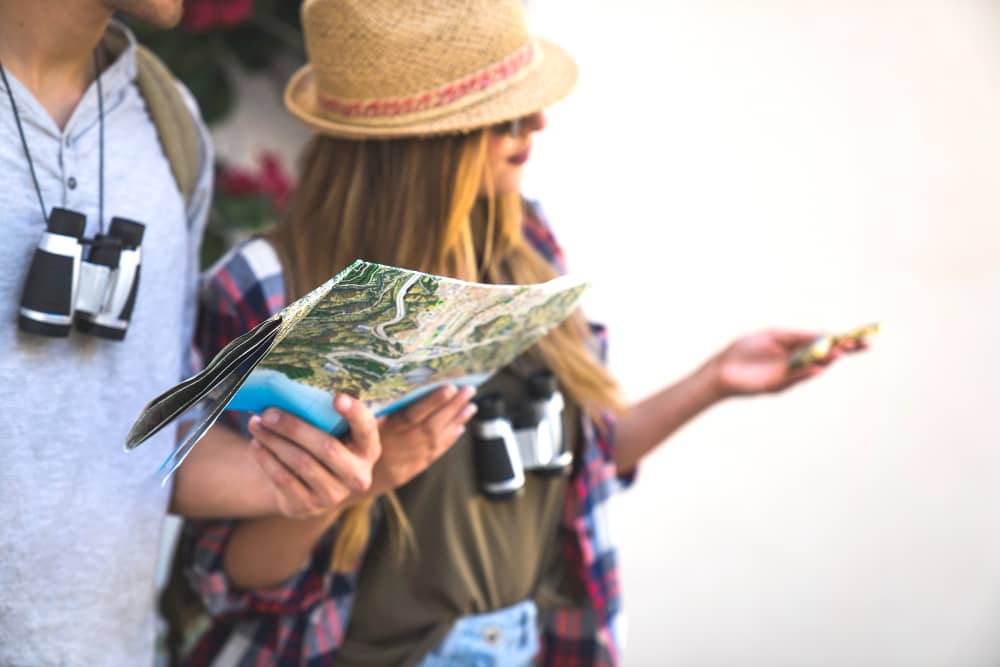 Behind the Scenes: How Travel Bloggers Fill Their Wallets
Discover the hidden strategies travel bloggers use to fund their adventures. Explore behind-the-scenes tips for filling your wallet on the go.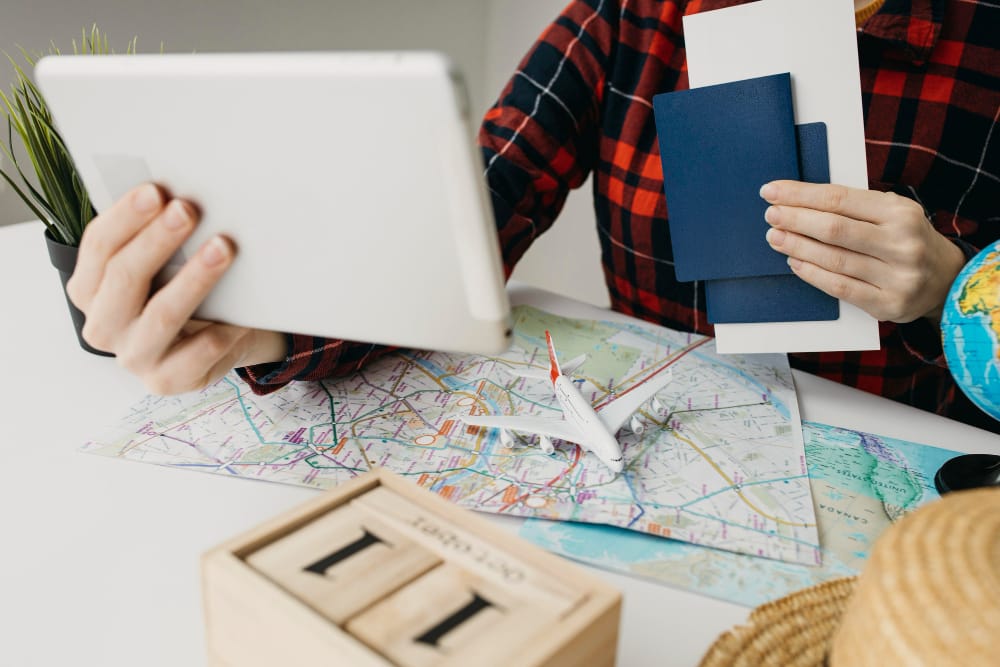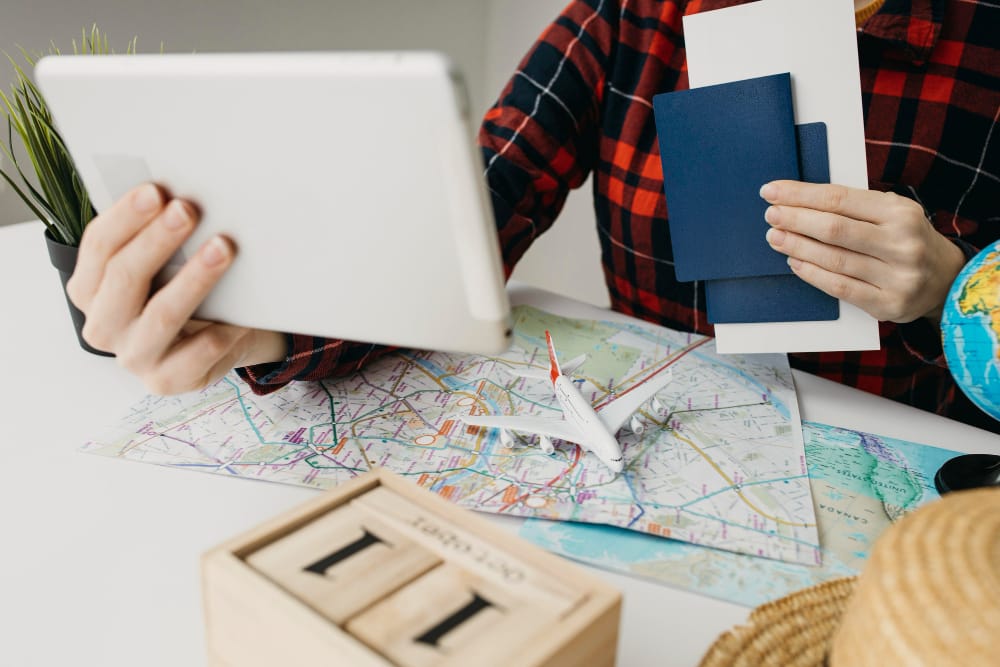 An Essential Guide to the Most Important Travel Documents for Your Trip
Prepare for your journey with this essential guide to important travel documents. Learn what you need to make your trip hassle-free and enjoyable.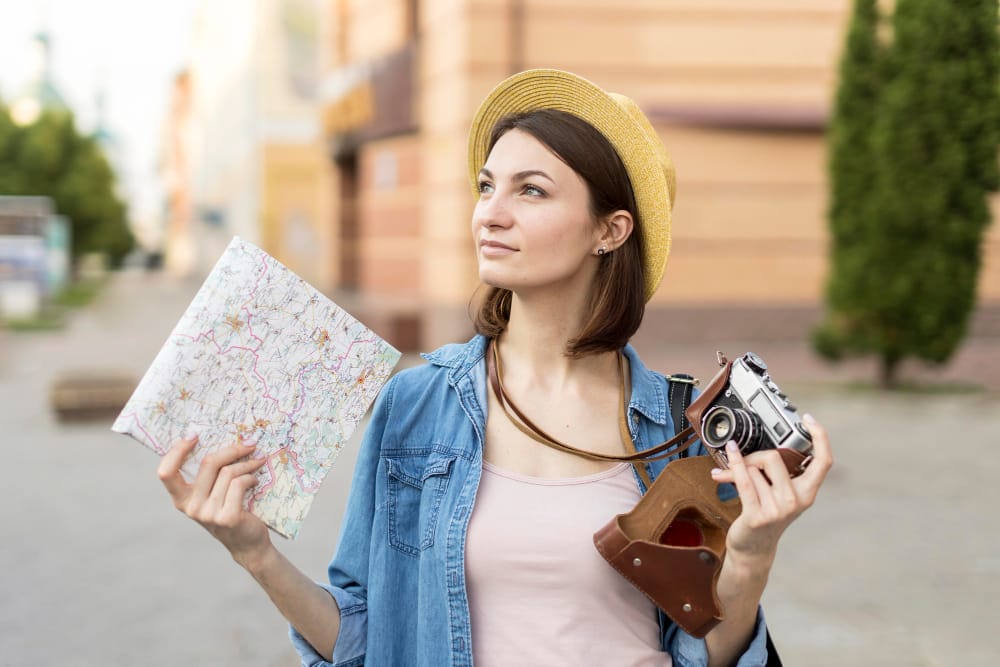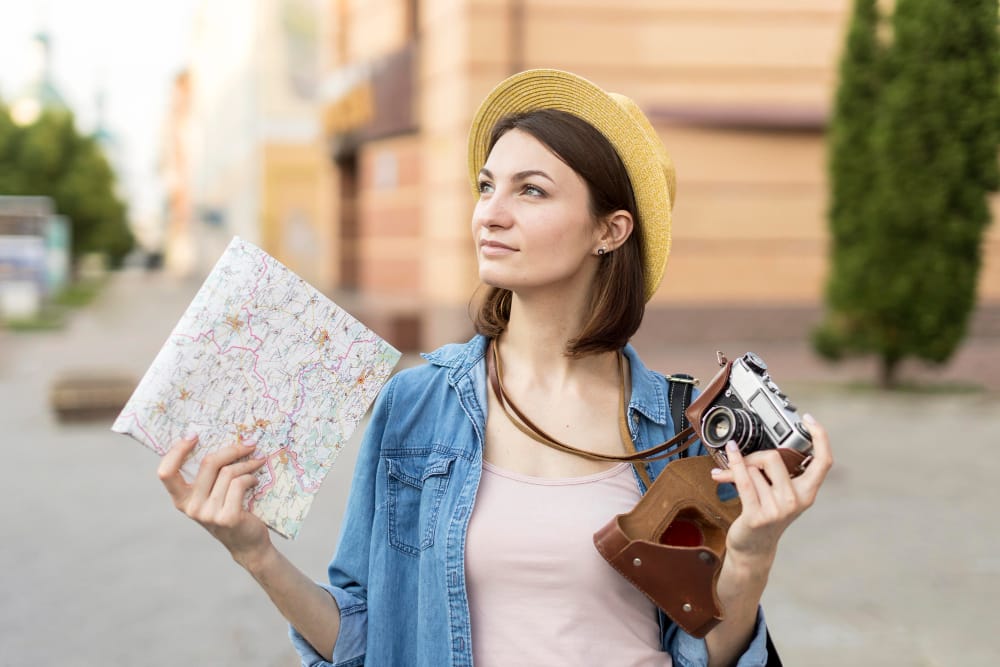 From Destinations to Self-Discovery: The True Gifts of Travel
Explore the world's beauty and discover yourself. Join us on a journey to uncover the profound gifts of travel, both external and internal.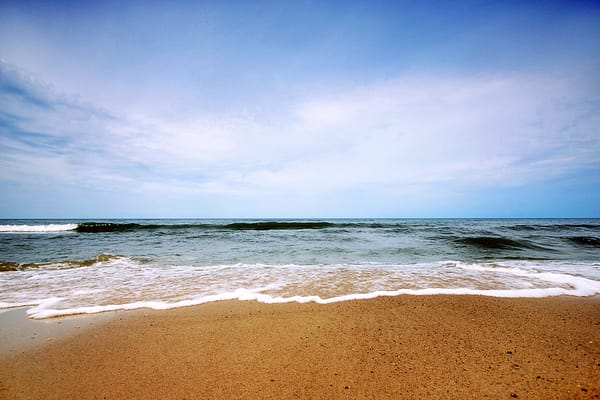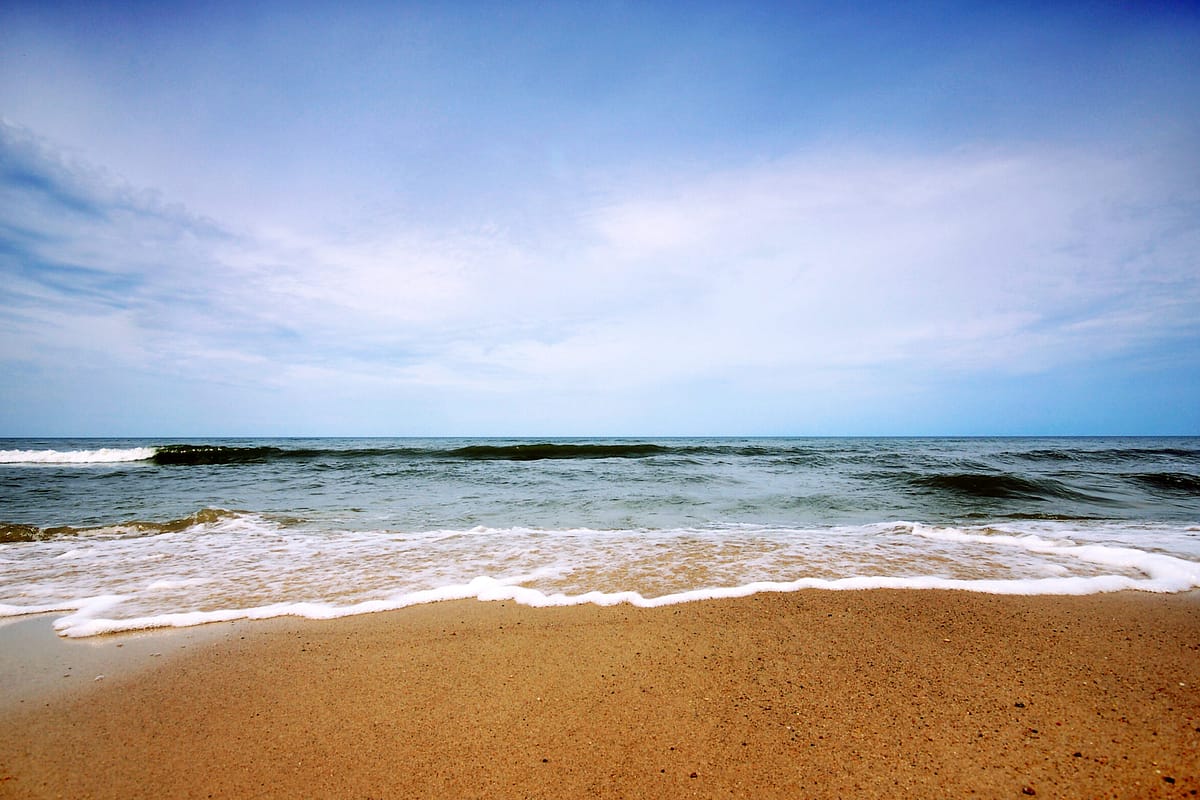 Why Hawaii is Awesome: Discover All-Inclusive Hotels and 5 Other Amazing Reasons to Visit
If you've ever envisioned a paradise on Earth, chances are, you're thinking about Hawaii. It's a place where nature, culture, and adventure blend seamlessly, leaving every visitor spellbound. With its magnificent landscapes, vibrant communities, and countless activities, Hawaii stands tall as one of the world's top travel destinations.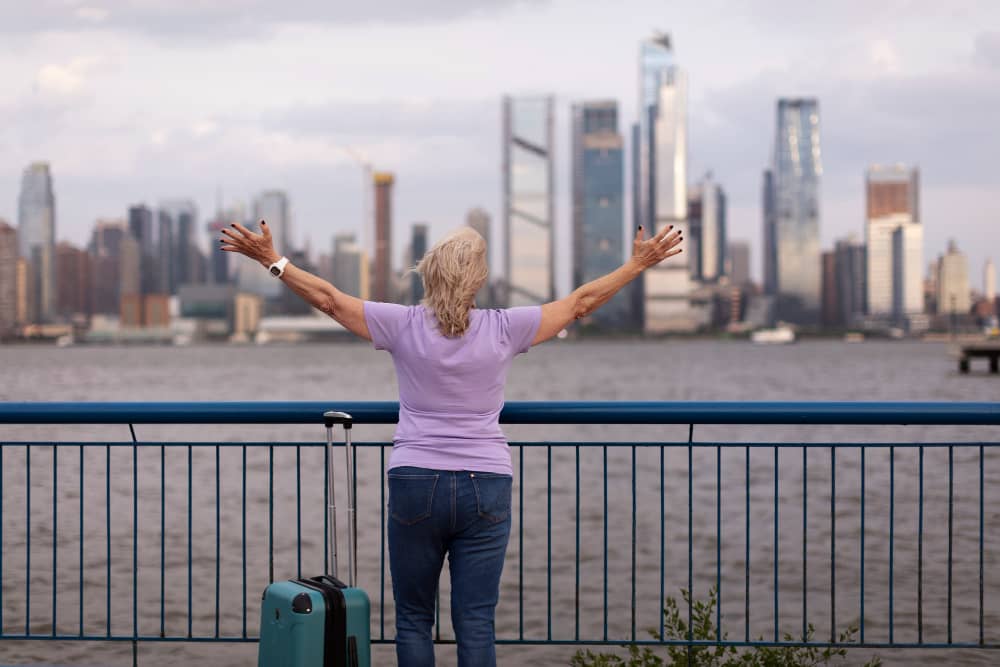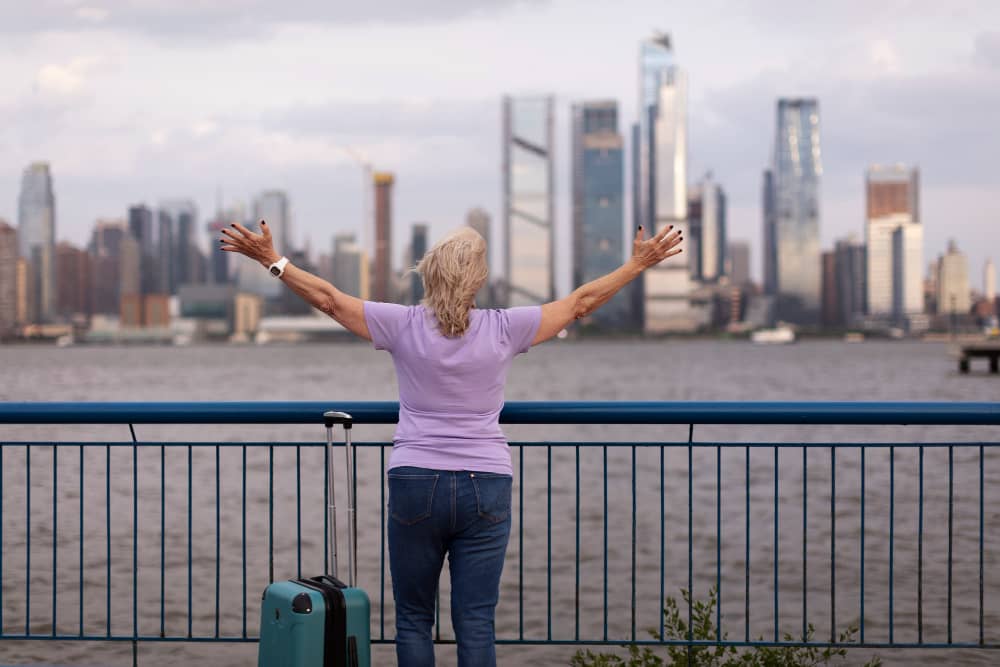 Top Five Places You Can Travel to Without A Passport from the U.S.
Discover incredible U.S. getaways! Explore top 5 passport-free travel destinations within the United States. Start your adventure today!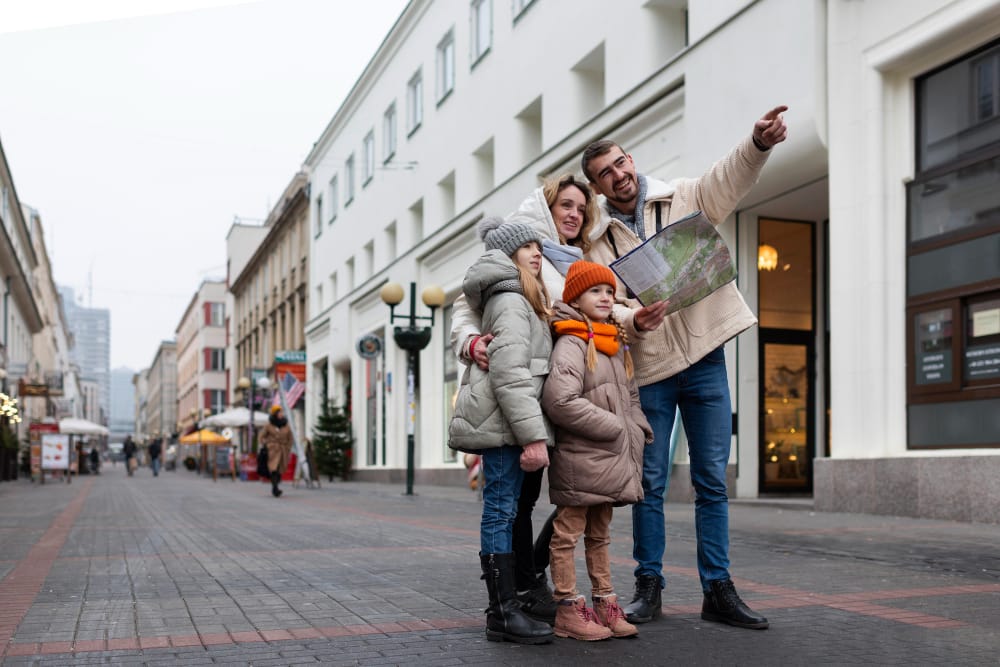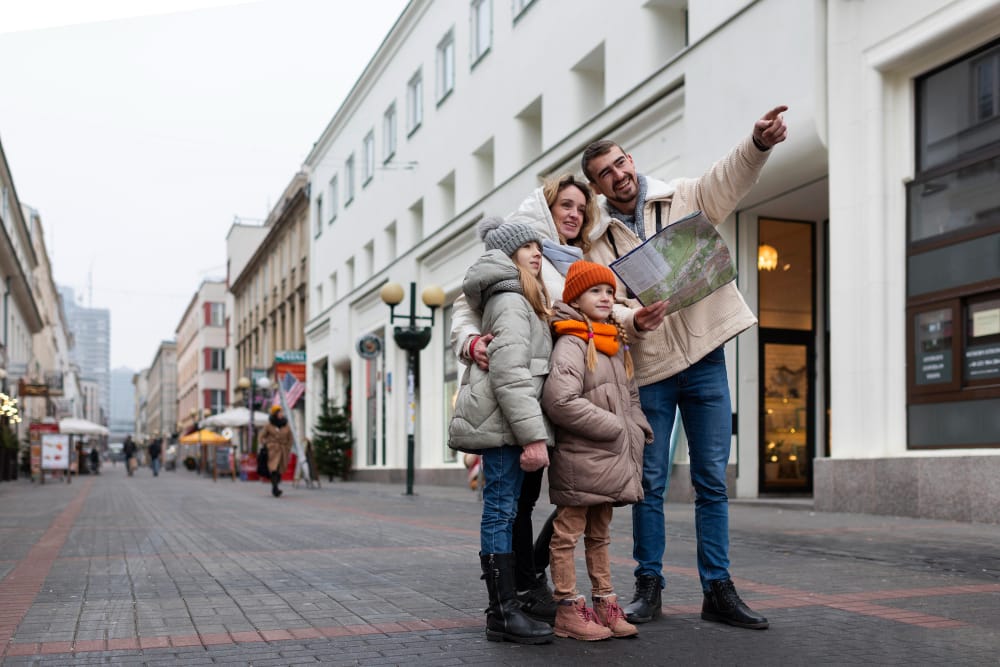 Christmas Family Vacation in Europe: 5 Traditions Your Family Will Adore
Discover unforgettable Christmas traditions on your family vacation in Europe. Explore festive markets, indulge in delicious treats, and create lasting memories.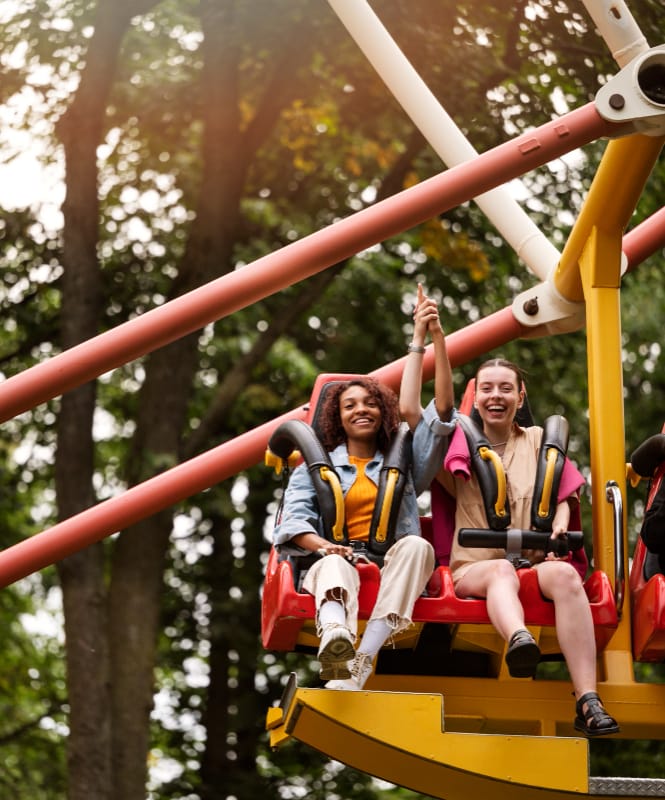 A Perfect Family Vacation in California: Top 7 Theme Parks to Explore
Plan your perfect family vacation in California with our guide to the top 7 theme parks. Fun, thrills, and memories await in the Golden State!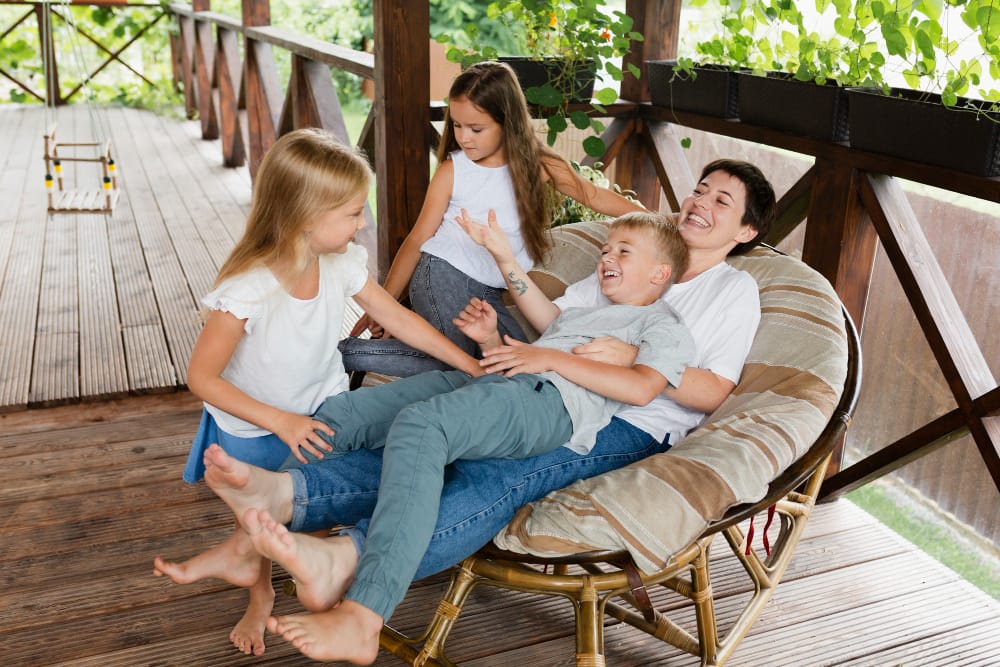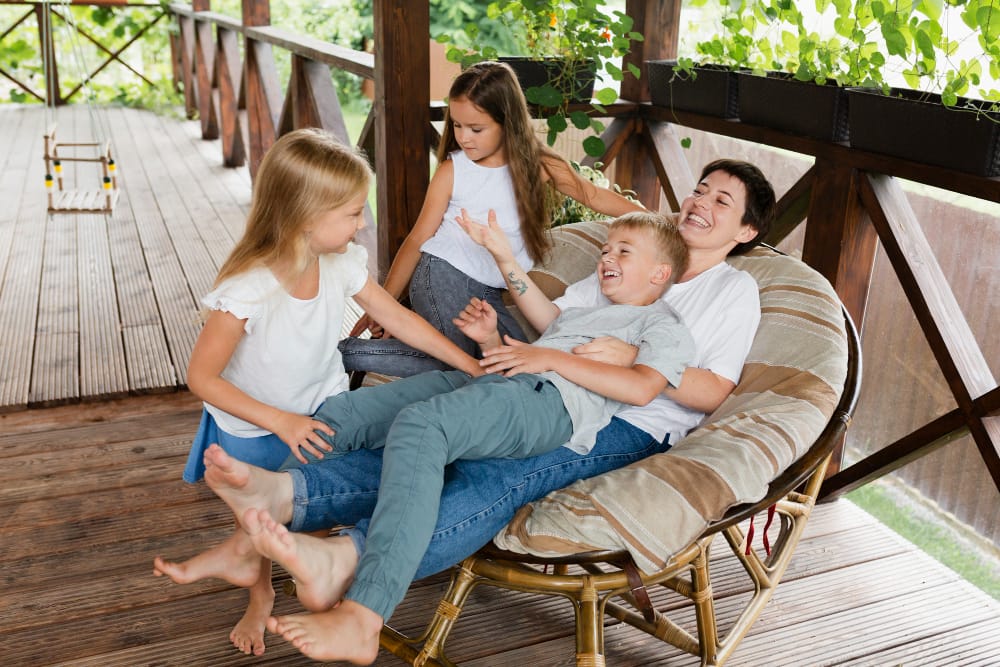 Discovering Hawaii: 5 Family-Friendly All-Inclusive Resorts You Must Visit
Explore all inclusive hotels Hawaii to get the best top family resorts. Discover paradise at these all-inclusive gems. Plan your unforgettable Hawaiian vacation today!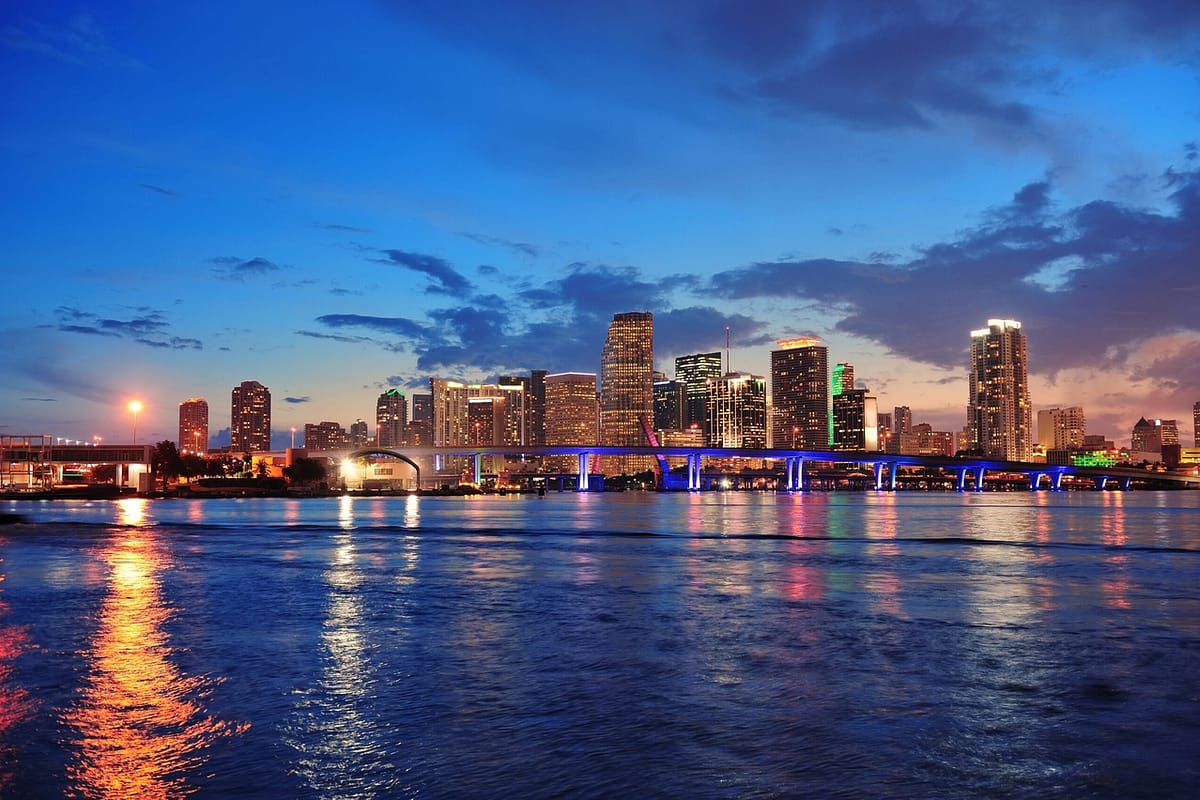 The Triple-City Whirlwind Tour: Dive into Miami, Tampa, and Universal Studios Orlando Resort on a Budget
Have you ever daydreamed about soaking in the Florida sun, the waves lapping at your feet? Or maybe you've thought of the adrenaline rush of riding a roller coaster, with the wind whipping through your hair? What if I told you that you could have all of these experiences and more in one trip?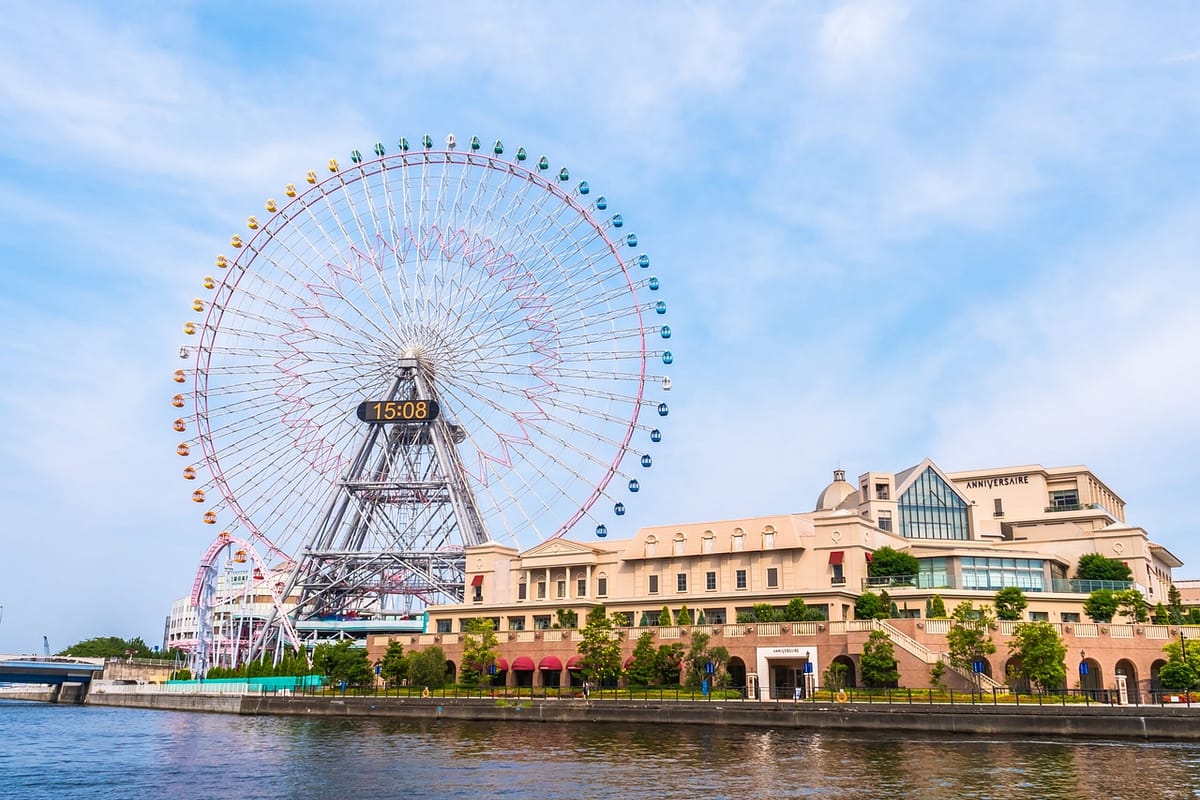 Traveling in a Digitized World: A Dive into Universal Studios Orlando Resort's Future Experience
Remember the time when traveling meant keeping a bulky map, and perhaps a guidebook, ready in your backpack? When your most significant concern was whether you'd get lost in a new city?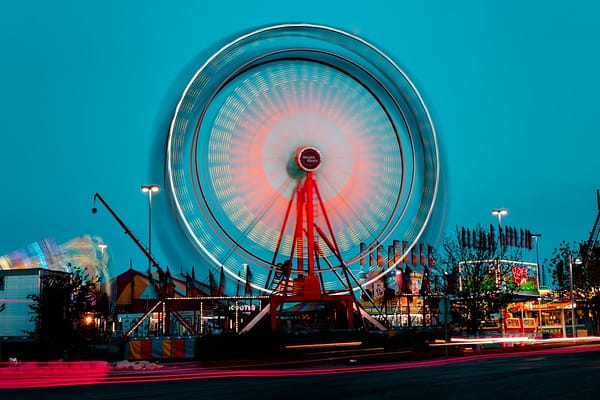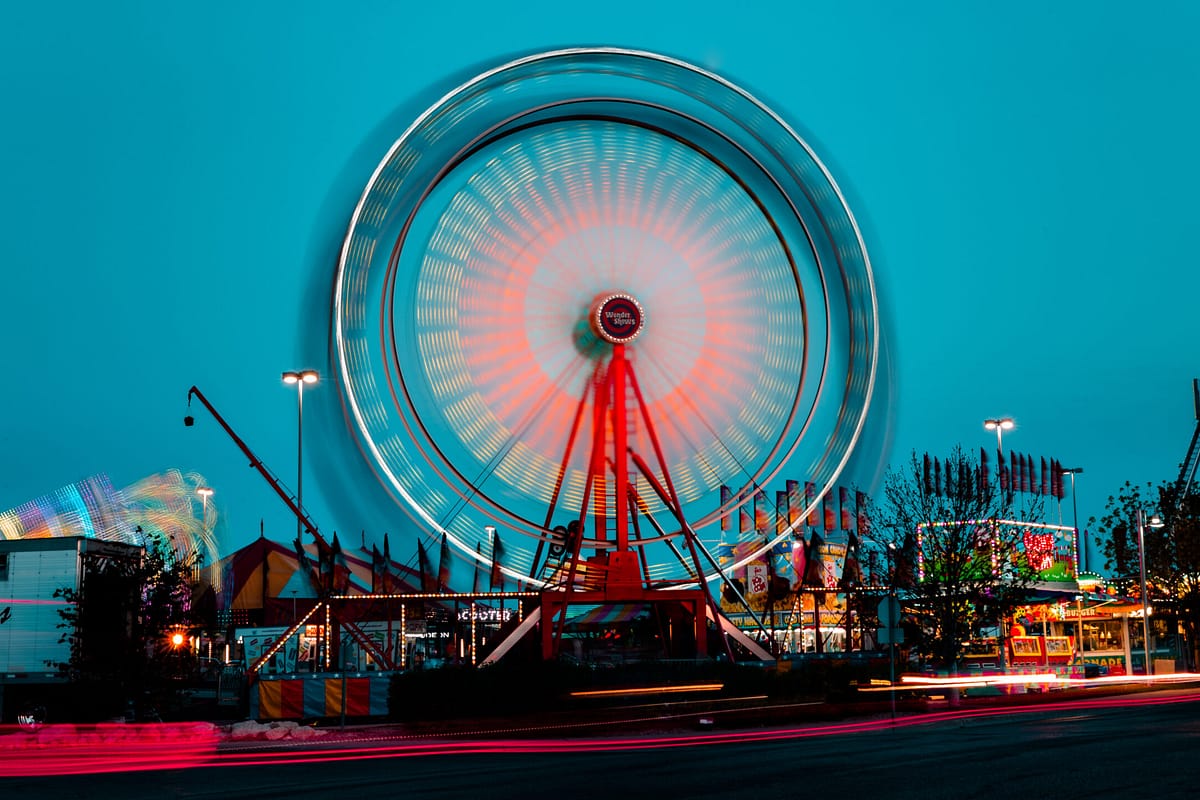 Beyond the Castle: How Disneyland Journeys Heal and Rejuvenate the Soul
Every so often, the weight of the world pulls us down, and life can seem like an endless series of chores and obligations. But do you remember that time when, as a child, you entered the magical realms of Disneyland? Yes, that place where each corner turned seemed to promise another wonder and another story.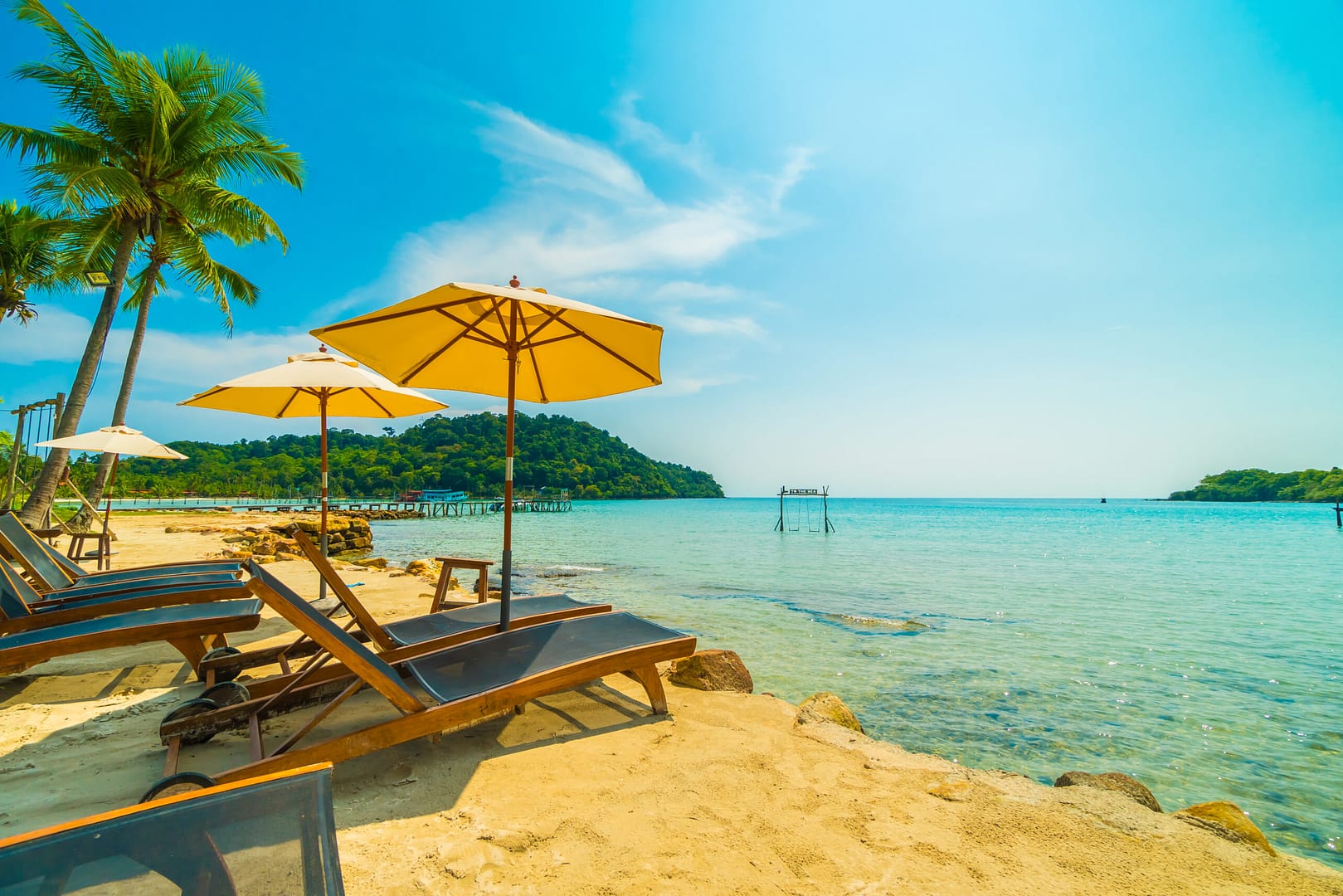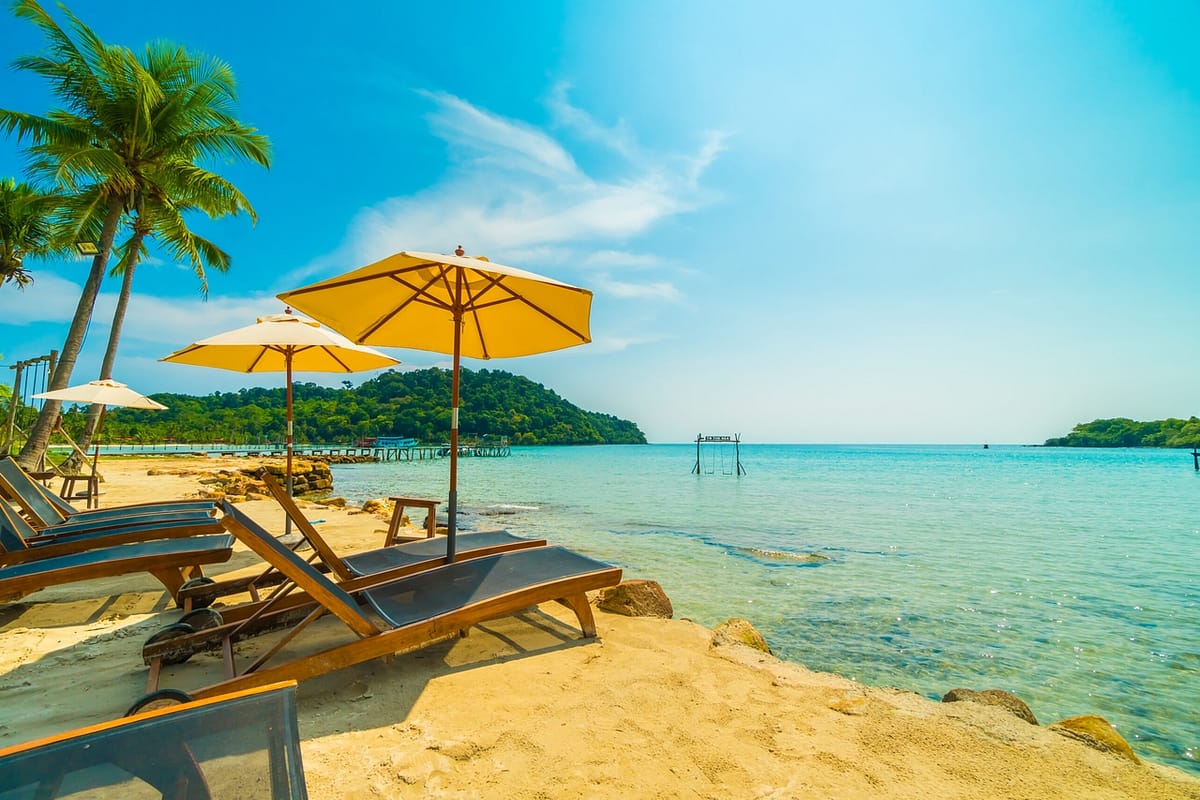 Sailing with American Cruise Lines: Top 5 Playful Destinations to Explore in 2024
If you're looking for a fabulous voyage to embark on in 2024, look no further than American Cruise Lines. Set sail with this fantastic cruise company and get ready to explore some of the most delightful destinations across the globe.